The Best Experience of My Life
March 22, 2013
One of the best experiences of my life was a week I spent in Washington D.C with a program called Close Up. It is a school-organized trip that is meant to educate and empower young minds in the political sense. This experience expanded my horizons on so many levels. Not only did this trip change me as a student, but also as a person.

Leaving for this trip I had the idea that I would be spending a week touring Washington D.C inside and out with my teachers and classmates. I was so excited about staying in a hotel room with my best friend and having roommates from a different state. I wasn't even all that into politics. I just thought it was a great opportunity to get out of school for a few days and be a little adventurous. Little did I know… this trip would be nothing like that. Our daily schedule was far more packed than any school day at all. It started off as being so unenjoyably hectic, but something made it, undoubtedly, the best experience of my life.

The people on this trip were amazing. Unlike my prior thoughts of being with just my classmates, I ended up spending the week with boys and girls from seven different states and even the United Arab Emirates. I was in a workshop group with my best friend, my two roommates from Utah, and a handful of students from other states. By the first night it seemed as though a bond had already formed between all of us and even with our workshop leader Michael. Within a few days it felt as if we had all known each other forever. Every single student in my workshop, as well as in all of the other workshops at Close Up, were all so intelligent, genuine and down to earth.

I had never really been one to speak my mind. I had always been a little apathetic when it came to politics, or any kind of social issue. Of course I had my opinions, but none that were really strong or grounded. During this trip my mind was opened, not by the program itself, but by the students I spent my time with. We talked about many social issues in which I went from being totally indifferent towards, to being angered by. The students in my workshop made so many insightful points and arguments, and my opinions on things like gay marriage and gun control became passionate and well founded. One of the most moving experiences I had on the trip was during a debate about illegal immigrants. It was the last big debate we would have as a workshop, and, as usual, I was undecided. Our workshop leader assigned me, as well as another undecided student from Florida, as the moderator. Being the moderator of this debate let me see both sides of the issue of immigration. I saw my southern friends talk about how their fathers were losing jobs to illegal immigrants and I saw my foreign friends talk about how their parents were escaping death when they escaped from their home country. After a long, unsettled debate, Michael asked me if I supported illegal immigration or if I was against it. I told him that morally I was for it, but if I were to look at it in how it would affect our country economically, I would be against it. Although I was still undecided, Michael congratulated me for seeing the real problem in every day issues and politics. I learned that its okay to not know what side you're on. I was also proud of myself for going from being apathetically undecided, to being truly and hopelessly undecided.

This experience really changed me. I now look at things a lot differently when it comes to forming my opinion. I base my attitudes and beliefs by educating myself on a situation first, and I find myself having more mature conversations with my relatives and even friends. The people on this trip really inspired me. The students taught me that you can be a silly teenager while at the same time having the intellectual mind of an adult. This trip in a sense matured me. I made real friendships with people I will most likely never see again, but will respect for the rest of my life. I developed a new way of thinking that I use every single day. I've learned to live and think with an open mind and be able to express my thoughts and ideas. I've also learned to use those skills to persuade people and encourage them to think differently. I say that Close Up was the best experience of my life because it was an event that changed me completely in a positive way.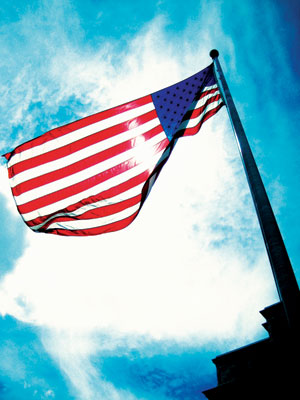 © Seita O., Palatine, IL