River of Woe
MAG
February 19, 2013
Remember when we were all innocent? When we didn't worry about dating, or money, or the future? Regardless of our circumstances of birth, we had one thing in common: our innocence. We never had to face heartbreak, rejection, or the daily pressures of living in our society. We didn't grasp the concept of death. We knew no evil. Sadly, we have lost this innocence. We have all lost it. Most people couldn't tell you when this happened. They wouldn't be able to pinpoint a specific event, but I can.

My view on life, on family, on death all changed in just three seconds.

It was my grandparents' fiftieth wedding anniversary. As a gift, we decided to take them to Niagara Falls. They had always talked about it but never had the opportunity to go. We arrived at night. The weather was dreary – windy and freezing. Regardless, we were having a great time.

The next day, we went to see the falls. The freshness of the air took my breath away. The mist slowly rising from the river and the roaring of the 600,000 gallons of water that each second fell over the cliff were awe-inspiring. But beauty would soon turn to horror.

My mom asked me to take a picture of my grandparents in front of the waterfall. Out of the corner of my eye, I noticed something unusual. I grabbed my mom and pointed.

"What is that guy doing?" I yelled, to the annoyance of the other tourists around me. Slowly, people realized what I had noticed. "Is he working here? Oh my God, that's dangerous!" I screamed.

No one answered me.

A man, dressed in black, had jumped the railing and was walking near the edge. Suddenly he sprinted and jumped over the edge, no hesitation involved.

"Did you guys see what I just saw?"

Everyone nodded.

"What do we do? I mean, is there a chance he could be alive?"

I'm known for asking the questions no one wants to hear.

"It's 170 feet down to water that will feel like concrete. Even if he survives the impact, he will die of hypothermia within a minute," my dad answered.

The police arrived and started questioning witnesses. An officer told my mom they had multiple suicides here a year. Meanwhile, I sat on the sidewalk, looking at one of Mother Nature's most beautiful creations, wondering how anyone could suffer enough to want to take their life.

I lost my innocence that day. That act of horror will forever be embroidered in my mind. But the incident also helped me mature.

I leave you with this: be nice to each other. You never know if your simple act of kindness could save a life.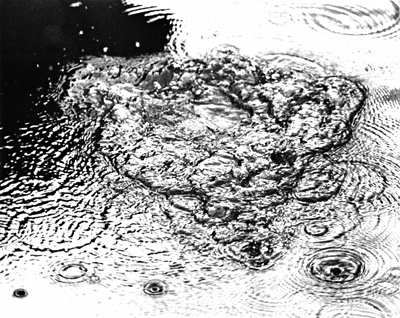 © Christina L., Great Falls, VA