Nature
February 14, 2013
Because I live in a city, initially "you have to see the nature in the place" because it won't be apparent immediately. You must look past the manmade and seemingly anti-nature aspects that are all over and appreciate what is left once those have been subtracted. Appreciate the clear as crystal blue sky and the puffy white clouds floating sluggishly, the fresh air whipping around you, whispering in you ears and the trees lining every block.

The distant memory of undisturbed grass, possibly a whole rich field of it, lingers in the wispy clouds as they look over the place that I call home. Now this grass is covered in thick slabs of concrete. The surviving blades grow in the cracks showing themselves; showing they still exist. What had been clearings of lush green are now cloaked and uprooted by a tangle of sidewalks, streets, busy intersections and the subway system that resides directly below.

Pigeons are always walking around, night, day and any time in between. A day cannot go by without seeing one of these creatures, even if only from an apartment building window. Central Park, the heart of the big apple, holds a more diverse collection of animals. Pigeons? Yes. Plenty of them. The lucky pair of eyes of eyes may catch a robin or occasional hawk or the elusive owl. Squirrels are commons sights with their overly bushy tails. Usually hoarding nuts or seeming to defy gravity by scaling the large trunks of towering trees.

Originating from the fields; then cultivated and transferred to the supermarkets and into my fridge and into my plate. The lettuce, now considered a house-hold staple had to come from somewhere other than the cooled shelf in the supermarket. It once had been one of many other identical hearts of lettuce that are now probably on someone else's plate. Every object around you can be traced back to their natural state. The soft cotton that makes up the shirts in our drawers was once a plant in a field of others just like it, being bathed by the unfiltered sun.

Nature can be found at any corner, no matter how unlikely it may seem. A special blend of imagination and reality may be needed to find it in certain areas, but it is all around us, waiting to be found; waiting to be cherished, kindled and respected.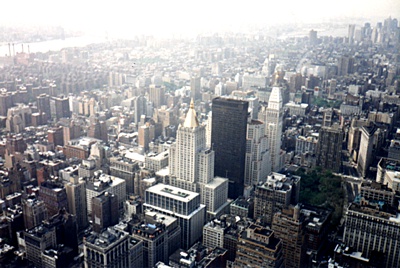 © Kristen L., Wilmington, DE