The MVP of the Rough Game Season
January 14, 2013
My first baseball practice! I was so excited for the new season to begin. I had moved up from Machine Pitch, to Kid Pitch. This was really big for some of my teammates considering most of them had started in Tee-ball. When I had got on the field to begin warm-ups, my coach(Coach Anderson) had pulled me aside.
"Jayme, I just wanted to let you know that you were the only girl to sign up for this league this season. I know you played last year, but this is a whole new ballgame", he had intended for that to be a joke,
"So, if you have any problems, just come talk to me and I'll handle them. Ok?"
"Yes Coach."
I had learned the year before that if you want to get anywhere in baseball and on the coaches good side, follow one simple rule, ALWAYS respect the coaches.
"But to be honest I'm not too worried. I'm just glad I'm here."
"That's the spirit kiddo!"
And with a slap on the back and a little shove, I was off on my way to first with my closest friend, Chris. I knew for a fact he didn't care that I was on the team. In fact, the season before, he had wanted to make SURE I signed up for the team. But the other guys had some other feelings.
"Wow, first practice and you're already getting special treatment from Coach!" a voice came out of nowhere. He sounded kind of snobbish.
"Oh great, and it starts now. I hope Chris can get me out of this!" I thought, praying that Chris could help me. I was too nervous anyways to say anything.
"Uh-oh", Chris exclaimed. Now I was even more nervous!
"C'mon Jayme, let's go to third." I barely had time to say anything considering Chris was pulling me to third.
"Why? Who's that?" , I asked kind of confused.
"Someone you don't want to meet until you prove something," Chris said. We had both planned that in the first game I'd try to make a great play or great hit so that the guys thought I belonged.
"You know, girls don't belong here!", mystery kid said.
I didn't think the guys would start not even ten minutes into the season. Chris just kept tugging at my glove as we headed passed second.
"Hey, bat boy! I'm talking to you guys!", Chris had always helped out with the older teams sometimes after our games, since they started after us. His dad had been the assistant coach the year before for the kid pitch team.
"Don't call me bat boy!"
Chris was getting pumped. I could tell he was getting mad.
"And leave Jayme alone. We're just trying to practice!"
"Ten more minutes team then bring it in!", we heard our coach exclaim.
"C'mon on Chris let's just practice.", I pleaded. I didn't want to deal with this till after the first game.
"C'mon bat boy! Whatcha gonna do 'bout it huh?!"
"Michael, just stop it!", so that was his name!
"What's going on here you two?" "Thank God! Coach finally stepped in." I thought gratefully.
"Nothing Coach. Just giving the newbies some tips.", Michael said, with a smirk grin on his face.
"Alright then, Michael go to first with Andrew. Jayme and Chris, third."
"Yes Coach." we all answered.
Now I know why Chris didn't seem to like him. Thankfully Coach Anderson stepped in. When Chris gets mad, it gets bad sometimes. "Man what did I get myself into!" , I thought. I couldn't wait till the first game.
The next few practices weren't any better. One day it was raining so we went to a little warehouse we used for batting practice. Michael said since I was a girl, I had no arm strength, and that Chris was better at holding the bat then hitting with a bat. When Michael turned around Chris almost hit him with a baseball bat, until I talked him out of it. I knew he wouldn't anyways. We were the youngest on the team, both twelve. Michael was getting ready to move up to major league or Triple-A. We needed to stay out of the older guys' way. After about a week, practices were over and it was time for our first game. And man was I pumped.
We were playing Talmidge and we were at home. Our umpire was none other than the owner of Marne Junior Baseball. No pressure right? On top of that, I had to prove something or I was dead the rest of the season. Yup, I was so relaxed! "What if I mess up?" I thought, "There goes the rest of the season!"
"Chris second, Jayme short, Michael third", Coach Anderson told us. "Well, at least I'm in my favorite position by Chris. But I didn't know Michael was a third basemen." I thought, kind of torn. While at shortstop, I had gotten three outs to first, two outs to second, and one out to third. Every time I went for a catch between me and third, Michael would run in front of me to grab it. I had gotten on base two times out of three at-bats and stole twice, but our team always got three outs before I could score. We were down five-four in the ninth inning with two outs. I was up. When we had come into the dugout after being in the field Coach Anderson had said,
"Don't worry if it's a ball. Swing at everything"
Swing at everything. I still don't know why he had wanted me to do that. I didn't want to be called a coaches pet by doing that considering no one else was listening to him. Even Chris, who was before me in the batting order, hadn't listened.
"Don't listen to Coach, Jayme. You have to prove something! Swing at good pitches.", Chris had told me before the inning started.
Chris swung and got to first before the throw. "Great. I'm probably gonna end the inning." I thought. I was super nervous. With Michael on third, I had to bring him in. If I didn't bring him in, it would be over. I had three things I had remembered being said to me. One, respect Coach. Two, swing at everything. And three, Coaches pet. I went up to bat. The first two pitches would have been strikes anyways. The third one I knew I couldn't hit. I glanced over at Coach. Swing at everything. Then I looked at Michael. Don't swing. I swung without a thought. I looked at Coach. He was smiling and nodded. Michael was mad. When we went to the dugout, Michael was all mad at me and yelling at me. Chris stood up for me, though not with the same confidence he usually did. I knew then I made a mistake. When Coach Anderson brought us in, he was getting ready to announce the MVP(most valuable player) of the game. The MVP got the game ball.
He said, "For doing what they were supposed in the end, and playing great defense and some great hits and steals, Jayme."
Chris gave me a pat on the back for getting MVP. Coach gave out two MVP's and Chris got one to. For the same reasons basically to. I was so glad I got MVP. Even Michael came up and said good job. I knew my problems with him were over.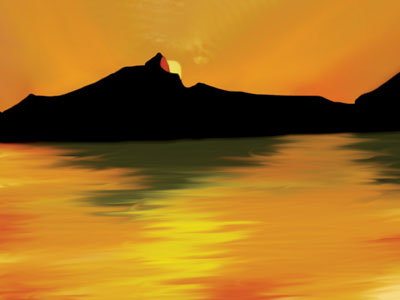 © Rachel M., Camarillo, CA