My Scoliosis Surgery
January 10, 2013
I was around 13 years old when I started developing scoliosis. Scoliosis is an abnormal lateral (side-to-side) curvature of the vertebral column. My mom had told my doctor that I needed to get checked out because she thinks I have spinal problems. My doctor didn't see anything because he said I looked normal. So when I was around 15, my mom took me back to the doctor and my doctor said that there was something wrong with my spine. My doctor wrote a referral for me to go to the Orthopedics. Months later, my mom and I had gotten a letter saying that I had scoliosis and I needed to make an appointment to go see the Orthopedics.

October 31, 2011, my mom and I went to the appointment and we met my doctor Dr. Amaral. Dr. Amaral started explaining that I needed a surgery because in the future if I wanted kids it would be harder for me to give birth. I wouldn't say having scoliosis was an issue but it did have me thinking and wondering if I should have this surgery or not. So I realized that I wanted to have kids in my future. Dr. Amaral said that I might have my surgery around December.

December 2011, I had an appointment to go get an MRI (Magnetic Resonance Imaging). In the MRI I had to lie down straight without moving for 45 minutes, the MRI was being taken on my back. In January 2012, I went back to go see Dr. Amaral again. Dr. Amaral said I won't need to have my surgery right away, and that I could have it in the summer after school finish. So my mom, Dr. Amaral, and I had decided to schedule my surgery on July 5, 2012.

June 2012, I had an appointment to take my blood out and do all these other tests for my surgery. My last appointment with Dr. Amaral was around the ending of June 2012. Dr. Amaral had explained that my surgery had to be rescheduled because my stomach needed to be cut open first and then my back. My stomach needed to be cut open because the organs in my body needed to be shifted to the right side of my body because my organs were on the left side of my body. Then my back would be open and my spine would be stretched out with screws on it. He said those screws will hold my spine together and keep it straight. Then he said that I was going to need a blood transfusion because I was going to be losing a lot of blood. Usually most people would be really scared and nervous about their first surgery, well most people would find this hard to believe but I was really excited about having the surgery.

Today is the day I have my first surgery. July 13, 2012, I woke up at 4:00 in the morning with my sister Samantha. I started getting in the in the shower and thinking if everything was going to be okay. Then as I got out the shower, Samantha was knocking on the bathroom door and rushing me out because she needed to use the bathroom. As I enter my room, the time on my phone was 4:35. I had also gotten a text message from my best friend Leell; she was wishing good luck on my surgery. I texted her back and said thank you. As soon as I finished getting dressed it was already 4:45. Me and Samantha was ready, we just needed my mother to wake up.

5:00 in the morning and my mother was still asleep. I woke my mother up and told her to get dress. She woke up and said OK Natalie give me five minutes. At 5:25 my mom was already ready and she had said Natalie do you the money for the cab? And I said yes mommy. My mom, my sister Samantha, and I left the house; we took a cab to The Children's Hospital. We got to the hospital around 5:50. When we got to the 3rd floor my mom went to the counter and signed me in. Five minutes later, my grandmother showed up I was so happy to see her.

At 6:05 my name was being called by an operating check-in employee named David, he had on a blue baggy suit with a light blue hair net. David put me in room 8 and gave me the same exact color of a suit he was wearing but it was a little more different. My doctor Dr. Amaral came in the room to check on me. I was given a hospital bracelet and the nurse kept scanning it for my IV (Intravenous Therapy), blood transfusion, anesthesia, and etc. It was 6:15 and I was being sent to the bathroom to change into my gown, when I got out I went back to the room I was assigned to. My mom and my grandmother kept taking pictures of me and posted them on Facebook so they can remember this day. It was 6:25 and it was time for me to go to the operating room. I said my final goodbyes to my grandmother and Samantha. As I got to the operating room with Dr. Amaral and my mom, my mom was telling me to be strong and that everything is going to be okay. I'm in the operating room and all I remember is that my mom was telling me that she was going to see me later.

I woke up crying in ICU (Intensive-Care-Unit) because I was in excruciating pain. I barely couldn't move or remember anything that happened. Every time I opened my eyes I was crying, all I could do is lay down in pain. The nurse came in the room and she was telling me that she needs to put blankets on top of me because I had Hypothermia. Hypothermia is when the human body's temperature is lower than its normal temperature. I was really scared because she told me that I could die from hypothermia. I couldn't sleep because I kept waking up every 5 minutes considering the fact that I was scared and worried about dying.

The day after my surgery a team of doctors came in my room to try to sit me up and stand. My grandmother and my great grandmother were there when I was standing for about five minutes. I couldn't eat or drink anything for a week because my body needed to pass gas. I started walking more than I was lying down. On July 22, 2012, I was discharged from the hospital and I was glad to be home. Having my surgery on July 13 made me a stronger and better person today, even though it was a 14 hours surgery I still managed to be who I really am.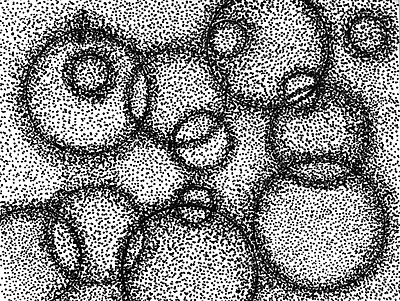 © Nasiha M., Huntsville, AL