Love Will Be Judged
December 16, 2012
At first, of course I didn't like him. I mean, I barely knew him. He was just a guy in grade eight that everybody hated, just like me, except I'm the girl everyone hates. Even my best friends hated him. He didn't seem important.
He was known as tall and I was known as an average b****. His long slender fingers lay perfectly at his side or in his pockets. My mom would say 'the perfect hands to play the piano' and in fact he does play the piano. His short light brown hair was sometimes messed up and he would push it up with his hands when he was frustrated. His eyes were a shade darker than his hair and he was able to creep out my friends with just one stare. He was definitely different. He played the saxophone in the school band and I have to say he was good at it. Many knew that he was smart, but at this point apparently he failed almost every test at school and was hated by teachers too. He loved to play games, a total freak of 'Call of Duty', but then again, who doesn't love Call of Duty? He was also a grammar freak. I guess you can say, in general, he's a freak.
He would follow us around at recess and at first we all thought he liked my best friend, Leah, we asked him. He said no. Then we came to the conclusion that he liked Jessica, my other best friend. She was beautiful. She had short brown hair and brown eyes that shimmered gold. Her lightly tanned skin fit nicely with her glossy pink lips. It seemed like he liked her. But after the Halloween dance at school, he said that he didn't like Jessica.
Everyone said mean things about him, calling him stupid or a stalker. We all heard them, but we didn't do anything to help. He knew about the people who wanted him gone and the people who hated him, but he didn't seem to care at all. It was almost as if he lived in another world.
My other friends told me that he liked me, but of course that wasn't true. Nobody believed it, and it made it even harder to believe because my friend was always joking, so you couldn't tell when she was lying or not. My best friends started to sell me out; it wasn't something super bad it was just to give him a hug. Eventually, I had to hug him every day, which I didn't mind. It was just a hug.
Every day was the same, I'd go to school, get through the first two periods and then during recess he'd come up to me and remind of 'the debt'.
Of course I knew what that meant, I would awkwardly put my arms around him and he'd wrap his arms around me too. Just a hug, I thought to myself.
My friends would trail behind me and form little hearts with their hands. I would just roll my eyes and then let go.
The day would move on, like I was stuck in time. Or at least, everything was slow, until it was recess when I would see him. This feeling was strange, especially towards a guy like him. I told myself over and over again,
I hate him.
But my mind and heart was telling me that that wasn't true. I continued to push that feeling away and now, I listen to what people call him, but I pay more attention. This time was different, although I listened to the ugly comments; these comments were directed to me.
"Why, why would you do that?" They'd ask me, and then repeat everything they said before, "He's such a freak."
Yes, I'm well aware of that. But he's my freak and I'll love him even though love will be judged.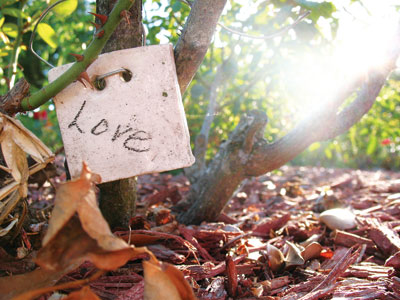 © Danielle L., League City, TX