The Monster in the Back of My Mind
December 7, 2012
Depression runs through families. In the womb, it gathers its sadness, emptiness and numbness around its ankles and glides through the umbilical cord into the defenseless infant. It searches until it finds a dark, neglected corner of the mind and there it resides; waiting for the right time.

As the years pass, unbeknownst to the child, the Depression grows stronger. The warning signs, unrecognizable to her at this young age, are missed. Caught up in her own existence, oblivious to everything else, as it often is with children, she fails to notice her mom. Her mom, who sleeps during lunchtime when she is hungry. Her mom, whose cries late at night keep her from sleep. Her mom, who shares into space, unresponsive when she wants to play. Her mom, who reads books with bright colors and happy faces. She will remember these things when she is older, but for now she is a child and she doesn't see them.

When her mom isn't this way, her mom is yelling. Yelling at her and at Daddy, who yells right back. Daddy yells that he is tired of this. Tired of what, Daddy? Mom is the one who is always tired; she is always sleeping. Daddy says to stop being so sad, there's no reason to feel like this. Mom starts to cry, starts to try to explain, but then they spot her hiding in the living room. Although this is not the first fight, this is the first time she's been caught. She expects to be punished, but that doesn't happen. What does happen is her Daddy comes over and picks her up. You know Daddy loves you, right? he asks. She nods, wondering what is going on. She sees her mom over Daddy's shoulder. Mom's hands are over her mouth and tears over flow out of her eyes. Her Daddy sets her down and goes into his bedroom. What's wrong mommy, she asks? Nothing, sweetheart. Everything will be OK, she answers, with a smile that doesn't look happy. Her mom pulls her into a hug just as Daddy opens the front door.

She is now 16. She goes to school, drivers her car and laughs with her friends. She thinks she is happy, but she doesn't know about the secret in the back of her mind. She isn't aware of the darkness descending upon her mind. One day she wakes up and something is different. She doesn't know what it is, but it's strange and vaguely familiar, yet unidentifiable. There is a dark corner in the back of her mind that hides something that is trying to escape. She fights it, but it's hard to fight what you cannot see and she loses. She sleeps during lunchtime and she is never hungry. She cries during the night and she can't ever sleep. She stares into space, not wanting to move. She reads books that promise to save her, but they are useless. She has a similar memory of a time long ago, but for now she is older and she can't see it.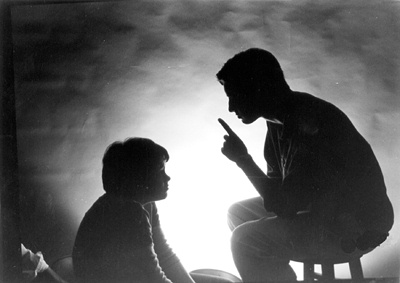 © Amanda T, Marblehead, MA