Always Watch Your Back
November 30, 2012
As I sat outside the cabin chilled in my shorts and sweatshirt, reading one of the greatest books of all time—The TWILIGHT series—I decided I would go sit in the sun, right at the end of the pier. Perfect!

So I grabbed a folding chair and walked out. As I'm walking out I always look at the disgusting smelly water. It looks like a dirty toilet bowl. That's why I never want to go swimming in the lake. I sat my book down on the bench. But didn't open my chair all the way and then…CRASH! I flipped backwards and fell right into the lake! Let me remind you I'm up north where the water is mucky-green, seaweed and lilies everywhere, the bottom is brown, and the water smells like sulfur. Yuck!

As I was in the water, I could feel the stinging. The surface appeared and, the chair was still stuck to my butt. And I was freezing, "Cold, ahh, cold, ahh cold!"

I look up and my mom and sister are laughing hysterically. Then my mom is texting everyone and telling them the big event, "Natalie just flipped backwards into the lake with her clothes on Lol." Meanwhile my sister is snapping pictures of me and sending them to family and friends. Embarrassing! The best part of it all was my Grandma was sitting outside by us and missed the whole thing! As it seems, accidents like this always happens to me. I go to sit in the sun to get warm and I fall in the lake and freeze. Most people would consider that bad luck, but to me it's normal. There are a hundred stories like theses that I could tell about, but that would take a life time. Even though these embarrassing things happen to me, I still keep on moving forward. I am the queen of clumsiness; I have become prone to these goofy incidents.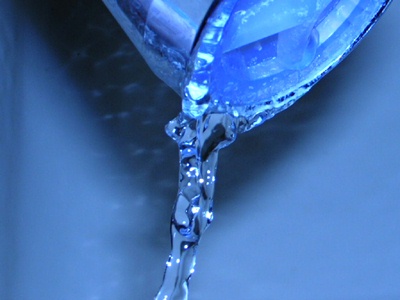 © Brittan S., Claremont, CA