Scary Nights Alone
October 28, 2012
Those scary nights home alone. We have all had them, and we all share them with our friends how find it funny and later are scared by the same thing happening to them. Maybe the reason it happens to them is karma, then again it could just be chance. But regardless of what your friends say, or don't say, we have all had our fair share of late night scares.

Mine started as a normal October day, cold and of course I had to go to an early morning soccer game. Later coming home to a warm house and some free time, my parents took my brother to his basketball game. As usual I decided I would rather stay home then go watch a sport that I didn't understand, or have any interest in. So I stayed home that Saturday night curled up in blankets working on a short story project for one of my classes. My room being on the ground floor never scared me, in fact I kind of liked it. (Even though my parents put alarms on the windows so I couldn't sneak out to late night parties...)

So about an hour after my parents left, and it had started getting dark, which was another thing that never worried me before. I have my laptop blaring music as I type, my dog asleep at my feet. I looked at her as her ears perked in the air as she looked at my window. One second later there was a banging on my window. I was officially scared, more scared than I had ever been before. I sprang out of my bed along with me dog, but instead of attacking the window like she did, I ran into the darkness away from my room and up the stairs. I ran to the living room as adrenaline coursed through my veins giving me the speed I didn't have the energy to produce just minutes ago. I looked out the gigantic window the overlooked our front yard, seeing no one out there.

My adrenaline rush stopped instantly, I curled into a ball away from the window and called my parents. My mom tried to tell me everything was going to be fine, and the my dad was going to call him friend who lived just one house away. Minutes later only to receive a call from my mother saying it was my dads friend one house away. My dads friend came up to talk to my dad and saw my light on and decided to mess with me. I yelled at him the next day while he laughed because he scared me. I'm glad one of us found the situation funny.

Like I said, we all have the moments when we get scared. Whether we tell the story or not, it remains a memory in the back of our minds. The reason I share mine is because we should all learn from others mistakes and our own. I'm also not ashamed that I got scared that night, alone. I will also admit it was not the first time and more than likely not the last time. So next time you're home alone and get scared, just remember that even if no one is truly there, you're not really alone, because we have all had those time when we were scared.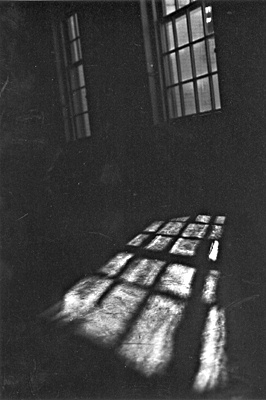 © Mary A., Fullerton, CA