Have you ever wondered
October 31, 2012
When you sit in school in that most of the time, five days a week, have you ever wounded what's going on somewhere else? I have and I've lost track of all the times I've stopped paying attention in class just because I'm always asking myself that very same question.

I think, "While we're sitting in class learning about math, a billion things are happening all over the seven contents." And it doesn't stop with humans either it also happens in nature too.
I've also wondered what do my friends do when they get home, or what do my pets do when I can't see them. Over all the years that I've thought about this I've come to the conclusion that I will never know my answer because I can't be in two places or a thousand for that matter at once.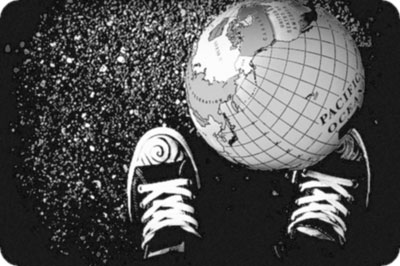 © Kailey E., Crownsville, MD