The day I'll never forget.
October 23, 2012
May 5th, 2009 is a day I'll never forget. It was the last game of softball I had my 8th grade year at McLoughlin Middle School. With the cold breeze against my face I remember going up to bat and turning around to ask my Dad where my Mom was. Why wasn't she here? He never told me anything. It was the end of our last game, we lost.
I remember getting in the car with my Sister and my Dad and hearing my Dad tell us, "The reason why your Mom didn't come to your last game is because, your Mom is at the hospital with Grandma, she is really sick and they don't think she is going to make it through the night. We are going to go see them, they are at KGH."
It took me a second to really understand, I started crying, telling myself, "This can't be happening."
Walking into KGH, going to the room where my Mom and dying Grandma were, felt like my longest, most anxious walk. I will never forget walking into that small hospital room, watching my Mother falling apart, balling her eyes out, and grasping my Grandma's hand.
Mom moved next to my sister and I in the doorway to give us a hug and tell us, "Tell Grandma goodbye, you love her, and you'll miss her. This will be the last time you'll see her."
Rubbing my arms in that chilly room, I moved close to Grandma's bed. Seeing my Grandma laying there helpless, dying, and sick was the worst thing I've seen. Yet, she looked so peaceful.
We were only in the room for 20 minutes and we left. My Mom didn't us to stay there any longer, because she didn't want anything to happen while we were there. My Mom was such a mess, her eyes were puffy, and red, the look on her face was miserable. It was the worst I'd ever see her. I didn't want to leave her to sit there alone in misery, nor did I want to leave my Grandma's side. When it was time for us to leave, telling her goodbye and I love you and walking out of that room was the worst I have ever felt, the feeling of helplessness. It was hard to believe my Grandma was dying. I carried on with the rest of my day. My Mom stayed the whole night at the hospital.
May 6th, 2009 I woke up to get ready for school. My Mom and Dad came over to my sister and me, standing in the hallway of our old house to talk to us, I knew it wasn't good. The one thing I didn't want to hear came of my Moms mouth, "Your Grandma passed away last night." My emotions froze; I felt nothing, numb. I broke. It finally hit me my Grandma wasn't here anymore.
I'll never forget the last time I saw my Grandma, that day will always be in my memory, along with all of the other memories I shared with my Grandma throughout my life. I'll never forget how she taught me how to tie my shoes, or how she would babysit my sister and I when my parents had to work. One memory I'll always remember is visiting her every weekend and taking her out to lunch with my mom. There is so much good I did with my Grandma that I will cherish the memories forever.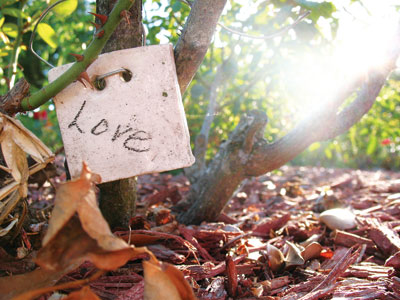 © Danielle L., League City, TX