In Which Two Books Change My Life
October 11, 2012
I am often accused of over-stating things, a master of hyperbole if you will. Needless to say, the majority of the people whom I often converse with raised a skeptical eyebrow upon hearing the news that two books had changed my life as we know it. But I can assure you that it was entirely true. The books were somewhat similarly written and incredibly similar in their power. Both were rather aggressively suggested to me by a good friend. I indulged him because, simply put, I like to read. And it's not as if his taste in books is half-bad either.

The first book that was thrust into my mildly interested but willing enough hands was The Perks of Being a Wallflower by Stephen Chbosky. That book, though. In the name of all that is good, it was an experience to read. I could not put it down from the moment I started, but it still took me days to read because of the intense and unavoidable need to reread pretty much every page as I went along. That book unlocked every idea that I had thought but been unconscious of, and flooded me with an array of concepts that I had never before dared to think. In the week after reading it, I constantly pondered the human condition, the idea of love being real or simply an illusion, self-actualization and identity, and the incomprehensible beauty of a metaphor that is perfectly placed. I couldn't recognize any conventional ideals of society or my hands. Well ok, it wasn't that dramatic, but I felt so deeply changed by The Perks of Being a Wallflower that my need for philosophical innuendos reached its peak.

Mere days after finishing the first book, I fully grasped the urgency with which I needed to go about obtaining the second book, which just so happened to be John Green's The Fault in Our Stars. I think we all just need to take a moment of silence and appreciate the unspeakable grandeur of John Green and his brain. Being already on a philosophical/profound train of thought kick, I not only fell slightly in love with the author, but was also tricked into believing that I too could think up such insightful and witty sentences with my very own mind! I spent exactly two days sharing this with everyone who would listen, explaining to them my concept that belief in perfection is created and destroyed entirely based on relativity. Ironically enough, this was the exact amount of time that it took for me to wrap my head around the concept that I am not, in fact, capable of writing a book that could even begin to come measurably close to The Fault in Our Stars, nor was I in anyway an astute genius.

The moral of my story, cliché and overrated as it may appear, is that the only person you can be is yourself. I know, I know, I can hear the groans. There's a few minutes of your life that you will never get back, and all for the same monotonous message that has been drilled into your head since you could navigate a Sippy cup. But this frequently presented ideal is so often overlooked, cast aside, labeled as cliché, because it is so close at hand.

I don't make a very good Stephen Chbosky. I am a lousy excuse for John Green. But the popular opinion seems to be that I make a very passable Annika Bratton. I will not be able to excel in the same ways as book characters or authors, and my attempts to imitate them will only add to this fact. The only thing to do is to learn from them, so I can continue being myself.

Yes, these two books changed me entirely. But the change consisted of me continuing to live as myself alone, with an added on tendency to try and philosophize. John and Stephen, I salute you. Your work is truly life-changing.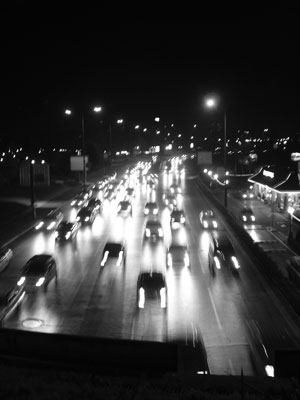 © Marietta S., Pleven, Bulgaria