Unstoppable
October 9, 2012
I was impatiently squirming in my chair as I watched the clock leisurely tick-tock in my Chemistry class. RING! RING! The sound of the school bell was replaced by the powerful anthem of "We Are the Champions", proclaiming my completion of sophomore year. I enthusiastically soared out of my seat ready to end school and start my summer.


Two weeks before school ended, I got a phone call from the Latino Health Science Enrichment Program at UIC. Director Diana Rodriguez called and my hands were shaking in cold sweat as I gripped on the phone, waiting for an update on my admission to this program. As she announced I was accepted, I felt my whole world spin in a rollercoaster. My mind was concentrated in her instructions regarding the program, but my heart couldn't believe I made it in. Ever since eighth grade, I'd apply to After School Matters and always get denied. For the first time, I was accepted into a program I actually wanted to do outside of school. It was to inform students about health careers and to help them for the ACT.


I cherished UIC because I felt I had finally gotten the education I've wished for. I remember taking High School Algebra after school in the eighth grade. I'd spend endless nights locked up in my bedroom trying to figure it all out from my textbook. I would lose my mind, sighing in great disbelief, as I saw all the wild equations I had to do for homework. When I received the letter with the results of the Exit Exam, I cried tears of joy as I took in one of my hardest achievements. Passing that exit exam permitted me to take an advanced math class. However, the UNO director, Ms. Gomez, didn't want me to take an advanced math class as a freshman. She said I wasn't ready for the math class, Algebra 1, being taught at UNO. I clenched my fists in anger because I was the one that struggled through all those hours after-school and math workshops on the weekends. She had the power in her hands and closed that door of desire of academic success for me. I showed her by passing that class with a perfect grade.


My classes at UIC were hard! I felt like a dumb alien because I, as a sophomore, was put in a class with all the juniors and seniors. They already knew the material being taught, so it must have been an easy review for them. However, it was like learning a completely new language for me. I believe that was the only time of my whole experience which I felt like an outsider. My heart ached as I longed to understand the material just like they did. I paid precise attention in my math, writing, and science class to actually get it. This left an impacting impression on me because noticing the capability of my colleagues motivated me to be better than them. My friend Jackelyn would be scoring a 28 on her practice ACT science exam and, I, a 22 on mine. My life was literally over. I felt like such a failure. But I wasn't going to let that hold me back. I'm better than that. If I wanted something, I thought I would fight for it even if it means sacrificing time with friends and loved ones. I will win, survive, prosper, and rise.


As has been noted, UIC left me speechless and I never wanted to leave. As a member of the UIC-LaHSEP, it affected me greatly and shaped me into a very powerful person. The words of an emergency room doctor I met there marked my whole entire life. He said, "In order to succeed in whatever you want, you must fall in love with it." I believe I'm fearless and that nothing can or ever will stop me. I am who I let myself be. I'm the unstoppable, Anel.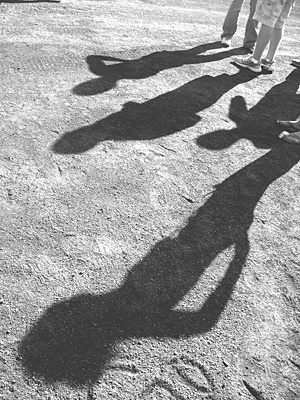 © Trella R., Mountain Lakes, NJ