Charles Street Ballet
October 18, 2012
Every Saturday morning, I wake up craving pancakes. Luckily, Mojo Coffee, which is only a few doors east of my apartment building, serves these delicacies. I bundle myself in a sweatshirt and leave my apartment; my goal is clear: to fill my belly with pancakes. As soon as the elevator reaches the ground floor my direct path to breakfast is impeded. A thirty second walk transforms into a morning filled with serendipitous interruptions. These interruptions are the cornerstones of Charles Street.

"Whaaaatuppppp Zaaaaaaaackkkkk" Marvin says in a playful drawl. His hair usually tied back in tight cornrows, but is now let loose in an afro. Shades of gray fleck his hair, and although this is a sign of age his personality still bursts with youthful energy. He watches over the street, and his exuberance radiates up the block. I respond with a good morning and a hug. We have performed this ritual since I was four years old. As I leave, I look back at Marvin singing and dancing on the sidewalk, unaware or uncaring of the passerby. His performance provides smiles to those who know him and those who don't.

As I make my way to Mojo Coffee, I take account of the low slung buildings dotting the street. The character of my neighborhood is protected by the Extension of the Greenwich Village Historic District, which limits the height of new buildings to eight stories. This restriction distinguishes Charles Street from the hulking skyscrapers that define the City's skyline. Ironically, I live in a 22 floor apartment building that was built before the Extension was enacted. To my left is an elegant old police precinct, with an arching entrance, Doric columns, and a sculpture of a horse's head emerging from it. This 19th century precinct has now been converted into rental apartments.

Heading east, and looking to my right, I pass by Casa La Femme, a restaurant/lounge. In the morning it is a ghost town. When I walk by in the evenings, however, it will be bustling with women in short skirts, standing outside smoking cigarettes, and gossiping about their love lives. They'll be the only life on the street at this hour, as cabs pick up the intoxicated patrons and take them home. Casa La Femme provides the light that waits for me on my journey home.

As I continue to make my way east, I run into Nick, a homeless Irish immigrant. Nick never complains about his economic situation, or takes his frustrations out upon those more fortunate than he. Instead he chooses to talk about baseball with anyone who will listen. During this particular walk, he invites me to listen to the pregame show on the radio. He refuses my money, and only on intolerably cold days will accept a cup of soup or coffee. Charles Street is Nick's living room; one can usually find a neat stack of newspapers and the cans that he collects scooped neatly into a blue garbage bag. We discuss our favorite baseball team, and their chances of winning a 28th World Series. While we're talking, Homer, a neighborhood celebrity interrupts us. He sniffs us, making sure we are safe to interact with. He offers his paw affectionately, and I step back to look at the great white beast. His owner, a bald man whose name I've never learned, but is instantly recognizable by the eye-patch strung across his face gives me a toothy grin as I pet Homer's soft, white, fur. Others join in the petting, and soon enough Homer has drawn a crowd. Instead of paparazzi, who can be found outside of Sarah-Jessica Parker's house a couple blocks down, Homer attracts the residents of Charles Street.

I finally arrive at my destination, about twenty minutes later than I expected and there is still one more character to address before I place my order. Lavon, the sassy cashier at Mojo, is outside on the bench smoking his precious Parliament cigarettes. He is the de-facto neighborhood psychologist, offering unsolicited advice about everything from my college destination to my Mom's new haircut. After he finishes his cigarette, he beckons me into Mojo to place my order.

On Charles Street a simple task like getting pancakes evolves into a carnival that brings one into contact with diverse personalities, celebrities, and neighbors. Charles Street, defies the popular perception of New York City's coldness, and is a place where people value community and interaction. Although I'm sometimes delayed traveling to my destination, I am happy to participate in the Charles Street Ballet.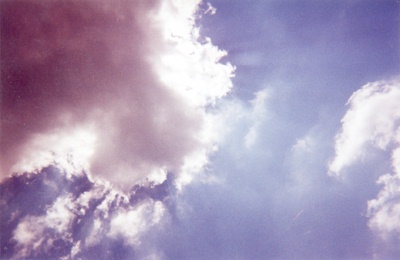 © Kena A., Huntsville, AL