"What is In a Name?"
October 4, 2012
Around the years I wore diapers my mother Donna would indulge me in the same children's book every night. This book was about a little girl that was given up for adoption because God had a bigger purpose for her in life. The book went into detail that her biological mother couldn't take care of her so she went with a family that could take care of her and love her. That love my mom read about was the same love she had for me. My mom would explain to me that in a way I was that little girl in the story. How can you truly get a four year old to understand she didn't come from who she thought was her birth mother?
As some years passed I understood less and less about the mistake two people fooled around to make. I didn't understand that when I looked up into my birthmother's eyes she couldn't care for me, all I needed was her. Just as quick as the results of my birthmother's "stick of fate" she signed her rights of her child away. She signed away all the birthdays she would miss and every tooth I would lose.
I would lay my small little ringlets on my mother's stomach and would ask her as a child with no knowledge. "Mommy, why couldn't I just come from your stomach?" Looking up to her with eyes waiting to know all the answers. My mother's tired blue eyes spoke back
"I wish it could have been that simple, but you are my baby." She had reassured me. After that I never questioned it again. This was the only family I've ever known.
I am currently a seventeen year old who's stumbling thru life. Trying to take hold of who I am. I let myself seep into the opened wounds of my past. I had been created by someone but who? A set of four mysterious eyes I will never call mom and dad. My dark eyes glare at the strangers who pass me on that never ending road. Did I look for a tall woman or a short man? Where did my button nose come from? Why have I been 5'0 since 6th grade? Unknown questions that were consuming my life as I tried to believe differently.
As I run from the unknown questions that drag me into this never ending cave of darkness. With the dryness in my throat, I yelped out to the unrecognizable shadows. The deep eco ran thru the darkness which filled my ears with my repeated murmur of my insanity.
"WHY DIDN'T YOU WANT ME?" As uncertainty washed over me with the waves of raging teenage hormones. I swiftly let go of the mistake that someone made and took belief in who I was supposed to be. I had a family that loved me that took care of me, so why run?
I came to the unsettling truth somebody somewhere held the answers to my unknown family history. The answers that scratched at my insides. A smooth vanilla folder in a tasteless grey file cabinet which the sun never touched held the questions I've let myself slowly slip away from.
I have given myself up to the unknown. I would never meet these people again and I was shockingly okay with those terms. As I grew older with the reality of being adopted it was simply accepted and I had finally welcomed the love I deserved. As I look back to that long Monday night of June 19th 1995 in Rockford Illinois, the only thing I knew is I left with a set of parents. It didn't matter which stomach I came from because no matter whom it was I would still be leaving the hospital with the same family.
What really mattered was who was there to take care of me and never left my side. The only thing my family and I were sure about was best said by my mom
"We found you under a rock and brought you home in a ford." How I got under that rock is a question that is embodied. Embodied by the daughter I was never supposed to become. In the play Romeo and Juliette, Juliette quotes
"What's in a name? That which we call a rose by any other name would smell as sweet." The last name given to me has the same effect. My last name was a title that i was always suppose to be called.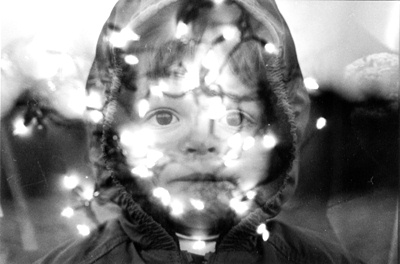 © Catlin B., Marblehead, MA