A Easier Way Out
October 5, 2012
Walking down the hall. Anticipating every second with happiness and fear. Butterflies pierced my stomach like the just sharpened knifes had my wrists just the day before. The thought kept sweeping past my mind that I finally found the way out of this labyrinth, and it wasn't to pretend it didn't exist, to build a small, self-sufficient world in a back corner of the endless maze, to pretend that I was not lost but home nor was it a straight and fast blade to my wrist which led to a lonely life. It was to not sit but stand to take a step into the great perhaps and tell somebody.
I found the escape from the plastic life. I thought the plastic life were the life everyone lives but they are the life I created. And I am leaving them to enter the great perhaps of the real world. To do so I must tell somebody but I'm not even there yet and I cant breath enough to speak. Before I take another step I slide my fingers between his.
I found him in my search for help. He was the only one whose first reaction was to bring me in to an everlasting hug and whisper in my ear "Everything is going to be alright ". The exact words he whispered again as I squeezed his hand into mine.
With every step my stomach tightened in unison with my grip. I'm sure by the time we got there his hand must have ached in pain but he showed no signs. He must have been as nervous as me. He did the talking and I moved the scrunchi off my wrist with shaking hands. I burst to tears, tears that stung my cheeks like acid rain to rock, tears of not happiness nor sadness but of knowing I was saved.
Having seen me he wrapped his arms around me and held me tight. And I saw him as if for the first time, he was my knight in shining armour, my hero, he is my true friend, my shoulder to cry on.
And now I am not sure whether the labyrinth I have escaped or we will remain in till death. Was it the labyrinth I was running from or was it just the paper towns. Thomas Edison's last words " It is very beautiful over there". I'm not sure where over there is but for the sake of love, life, and suffering I hope its beautiful. Having been through Hell, Heaven, love, and realization, I believe it is.
Pain… something by far misunderstood. But Trust me when I say we cant hide it, we have to tell someone. it's the only escape from the unknown.
The plastic life is now ashes, bad memories, reminders of what I became and escaped from with only my mind I haven't lost. Or have I, maybe I'm in the everlasting dream of the afterlife, just darkness. Just a body being eaten by bugs, just something's meal. What I was __glistening green eyes, half a smirk, soft curves__ would soon be nothing, just bones. I think about the slow process of becoming bone and then fossil and then coal that will, in millions of years, be mined by humans of the future. Or maybe the afterlife is just something we made up to ease the pain of loss, to make our time in the labyrinth bearable. Maybe were just matter and matter gets recycled.
But I believe that we are greater than the sum of our parts. If you take our genetic code and you add our life experience and the relationships we have with people, and then you take the size and shape of our body you do not get us.
Maybe I didn't find the escape from the labyrinth. Maybe I never will, and maybe just maybe we need to stop saying maybe and take just another step into the great perhaps.
The labyrinth is here but I see the great perhaps. Perhaps I'll make it, perhaps I don't. You can be a king or a street sweeper, either way we all dance with the Grim Reaper.
In our experience with him we struggle against his winds trying to suck us into just another nonexistent world of torture.
As Ethan Allen said on his death bed after being told " I do believe the angels are waiting for you"…."Waiting are they …. Let them wait ". Yes let them wait.
The closer the great perhaps, the more I see people for who they are.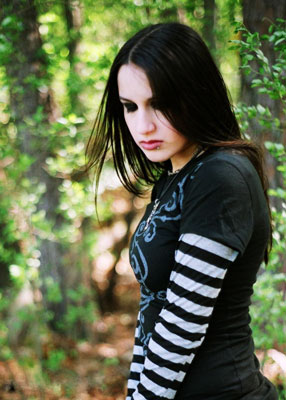 © Rebecca B., Marietta, GA