Life as we see it,know it, believe it
September 22, 2012
Woody Allen once said "I'm astounded by people who want to 'know' the universe when it's hard enough to find your way around Chinatown". For all you starters, I want you all to know, this is not a book on how life isn't as it seems, how we are all a bunch of arrogant lying people, or how all we young people have to live our lives like we'll die tomorrow. No. Don't buy that crap. How to start? Well, first of all, i could start with the careless justification of how I ended up like this, in this mindless body of mine, but i unconditionally understand what a bore this would be for you people.
Let's rotate the hands of one of the thousands watches I lost or the somehow missing clocks that turn up once a month in my daily classes, back to the days were I was having a common misunderstanding about life. What was my life? Was life really how Peter Weir had said: a "Truman show" or was life like Doctor Suess had taught us: a "microscopic community on a flower"?
Life can be interpreted in many ways, and within this absent minded life, there comes a tiny spark of emotions. Somehow people have developed year by year the power, strength and brain to figure out a theory, to discover unknown objects and feelings, to do a whole lot of things, but no one, in the name of history, has ever found out the complicated but simple meaning and understanding of how a colourful rainbow of emotions love can expose unexpectedly.

Each gender and being interprets love in a different way. Some people can hate love others can obsess over love. Some people learn to get used to love, but then again, others don't feel the need to believe in love. There's only one thing all these "people" have in common; all these people have felt love once. Love can be reoccurring or love can stop, but love can't be forced to reoccur nor to be stopped. Love is uncontrollable, and there's nothing you can do about it.
I call this "the anonymous language".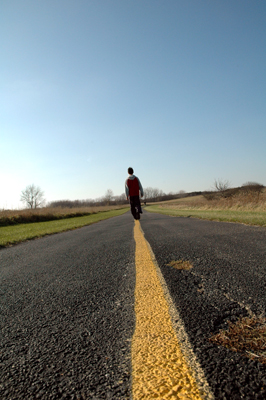 © Seita O., Palatine, IL