Hale For the Young
September 13, 2012
Hale.
My night and day, the only reason I push hard every day in school... the only reason I get up and go to work is for the life of my God brother Kamar M. McAllen. My little soldier! 'Kam' short for Kamar of course abandoned, why… I've not the slightest clue. Both of his parents bluntly hurt him, his mother physically with selfish actions of drugs while pregnant with him. And his father, well for one giving him the middle name "Money." Secondly running the streets and stupidly ending up in prison which I believe his mother some time after having Kamar went also.

The first time I held him in my arms at two weeks I told myself that I would never let anyone hurt him. That as long as he remained in my life he'd never want for anything. I promised him a good life. He's my angel, my motivation and my heart from that day forward.

I watched him grow, deal with inner pain that no one around him had anything to do with or partially inflicted upon him. The fact his mother chose marijuana and whatever else she had possibly got her hands on caused an addict. He cried. The softest touches hurt him and something as simple as a sneeze scared him past the point of life.

No words ever explained how I felt watching someone so precious and innocent go through something like that. He didn't ask to be here nor did he get to pick his parent's. No one had clearly, but why did he suffer the consequences of someone else's choice. Not saying he's the strongest person I know because somehow, someway we are all strong but he is definitely a survivor. Exactly two years and some months ago my baby boy can walk, run, play, laugh, talk the whole nine yards. And I was so proud of him I still am proud, I'm so happy he fought, a warming feeling just to know he's still here.

He not only changed my heart, he changed my life. Him as an individual proved to me that anything was possible to fight and overcome. Today he deals with daily asthma attacks and even though he does not understand he still to this day is not raised by his blood parents. But my aunt, amazing at both of her jobs providing for him and treasuring him with the necessities and then some.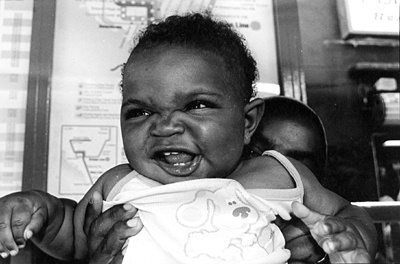 © Mary A., Fullerton, CA