My Best Friends
September 10, 2012
I have the most amazing best friends. They are my whole entire life. I do a lot of things with them. We always have a blast when we are together! Whenever I'm sad or put down they always cheer me up.

Brooke Cookie is one of my best friends. We have so many memories together. Like Lake Pleasant, ding dong ditching, night swimming, riding quads, and a lot of more fun stuff. I love her so much. I've known her since 3rd grade. And now she's moving up a grade and going to another school like thirty minutes away. Its really sad. I'm gonna miss her so much but I know that we'll stay in touch, I mean, we're basically sisters.

Next is my other best friend, Bailey. I just met her last year and I feel like I've known her my whole life. We even look alike. Well, at least me and her think so! We both play soccer and a little bit of softball. Yeah we have our ups and downs, but no matter what, I'll always love her.

Tina! Tina is my little hillbilly buddy. Tina is so loud, but thats what I love about her! Sometimes she can get on my nerves, but I think everybody can get on my nerves! I've known her since I was three years old. Crazy right? I will always be there for her.

Next is Brynn, she's so funny! Me and her are in the same science class and we sit next to each other, and we never ever stop laughing! She is so amazing at soccer! I've only known her for about less than half a year but it feels way longer than that. Me and her have gotten so close this year and I am really glad that happened.

Lastly is Analaura! She is insane, but I feel like I can be insane with her. We've had crazy times together! We've only been friends for about a year. Even though me and Analaura kind of fight a lot, we always work things out. She always knows how to put me in a good mood! I love her so much! I am so thankful to have these people in my life. I don't know what I'd do without them! I love all of them with all my heart!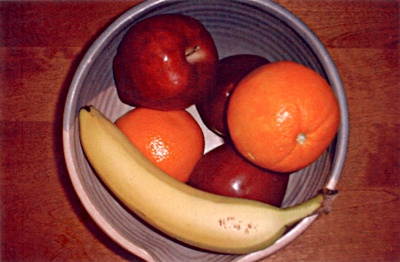 © Justin B., Milford, CT