The Worst Time in My Life
September 10, 2012
Surprises are really great, but some surprises are really great, especially ending up in the hospital five days after your birthday. It was a normal day, I came home from school fine. After, dinner I didn't feel so good, so i stayed home the next three days. The third day my left side started to hurt where i could barely walk. So, my mom took me to Urgent Care.

When I got to Urgent care they took me in quick. Since i was suppose to be going to Disneyland the next day. Also, since i was sick for three days and wouldn't stop throwing up. The Urgent Care lady pressed on my tummy and made me do these weird exercises. After that they didn't know what was wrong with me. So, then they sent me to the hospital.

As, I got to the hospital they gave me a room, a gown to put on, and and I.V. in my arm. About twenty minutes they took blood from me and gave me two ultrasounds. When i got my second ultrasound they found out I had appendices and it had erupted inside of me a few days ago. When they say that they wanted to give me a cat scan so I had to drink this special juice so you could see it better. The surgeon had saw how bad it was, so he skipped the cat scan and then i went into surgery at 3:00pm on October 6, 2011.

The surgery had took forty five minutes. My whole family was waiting for me when I got out. A few days went by and I was doing great, Then a few more days went by and it went downhill, i wasn't eating and i didn't want to walk like I was suppose to. So, the doctor gave me another ultrasound and a cat scan. They found out that I had leftover abscess, so they put two drains in me for three days.

After three days later they took the drains out of me. About two days later I was doing really great. Finally, a day later I got released from the hospital to go home. I could never forget that I was in the hospital for two weeks. Also, I will never ever forget this experience I have ever had in my life.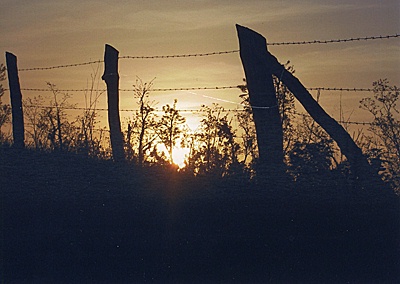 © Michael T., Letart, WV