No More Secrets
September 6, 2012
At 6:30 in the morning after I woke up and started my morning routine to head to school. My mom told my sister, Jill, and I that we had to be home at 7 o'clock because she had to tell us something and said she couldn't text it or tell us over the phone. We had to be in the same room at the same time. I had a weird feeling, because I didn't have any idea what she was going to tell me. On the car ride to the school I was rifling off a bunch of questions about it. She just said, "you are never going to guess."

After coming home from school, I sat at home waiting for my sister and mother to come home, so that I could find out the mystery. Finally, I heard footsteps up the porch and a key go into the lock and it opened. My sister flies into the house on her thirty minute break from work. Shortly after, my mom shows up and she just couldn't hold it in anymore.

She sat us down and finally told us, "when I was 18 years old, I became pregnant and had a child, I put her up for adoption." She said she knew the family that adopted her and looked them up on face book. It took her a while to be sure it was the correct family, because the mom wasn't in the family any longer. We later found out she had died when my "new sister" was 11 years old. Something else that made her question whether it was the right family or not was that the child she had put up for adoption was named Barbara and the daughter of this family was called Barbie. After several hours of looking at the adopted fathers Facebook page, my mom decided to send him a message. The message said "are you the same Lon that I gave a special gift to in 1987?" My mom went to bed and in the morning she had a reply. He replied "yes I am and she would like to contact you." My mom told him to wait until she told Jill and I about Barbie. He Agreed.

Jill and I were shocked, after mom told us about Barbie. Then she said "I have one more thing to tell you." I just stared at her like "what else?" She says "You don't just have a new sister you have a nephew. His name is Daven and he is 5 years old." I was just in shock. I didn't know what to think. That night I was able to talk to her on the phone and look at pictures of her on Facebook. She looks identical to me, with red hair and freckles. Then, 3 weeks later, we drove to Grand Junction, Colorado to see them. It was just my mom and I. I was very nervous. Jill was able to meet them a month later, and the only time I have been in the same room with both of my sisters at the same time was last Christmas.

Since then, so much has happened. It is really incredible.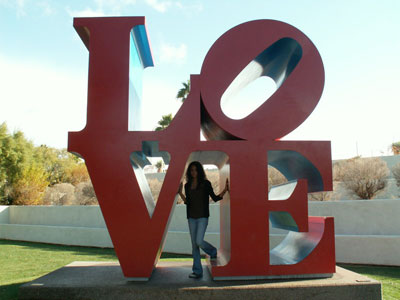 © Shannon E., Glendale, AZ