Worry.
September 3, 2012
I have a tendency to worry. Worry about everything. What that strangers thinking about me, what will happen if my friend fails her exams, what if I never find the one and end up always looking….

But that's bad, because I forget to live for the moment, the now and find my self already in tomorrow. I think it's important to remember to live. To treasure those sacred moments, because they will be gone, they will pass you by and they won't be back tomorrow.

There are moments in my life (and this is where I remind you that I am only 15) where I wish I had done something differently.

Where I'd think about moments that I was happy and wish I was in them, however those moments consisted of me either wanting to be in some other time or I was worrying about when that moment would finish.

I now remind myself every time I'm happy, that I love my life, my friends and my family and when I find myself slipping into worrying about the future, I pull my self back and allow myself to smile.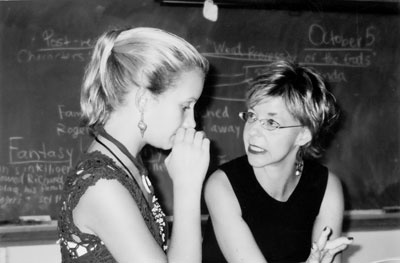 © Olivia L., Pompton Plains, NJ