Becoming a Well-Rounded Student
August 31, 2012
Math, A – check. Science, A – check. English, A – check. GPA, 4.6 – check. Ticket to Harvard – no check. This is the problem students in High School face all the time. Academic development is the only aspect that only matters, is what they think. In fact, Academic development doesn't give a student their "well-roundedness", there are also other aspects of developing and becoming a better overall person, and that is what colleges these days are looking for. Nowadays, grades do matter, but won't fully enhance a student to the best of his or her abilities. However, this problem can be solved. Three activities at the least can help students become effective in their overall development. Becoming a well-rounded person is important, but the three activities that really stand out include Swimming, Speech & Debate, and Orchestra.

Bell rings, a student is on the blocks. His coach tells him to go 8 100-meters, at an interval of 1:50. Ready, set, go! Students, which do Swimming, require determination, effort, mathematical skills, pacing techniques, and, many more. When people look at Swimming, they mostly think of Michael Phelps, the Olympics, jumping off the blocks and swimming one or two events. However, this isn't true. Swimming requires endless amounts of effort, and students, which do Swimming, can really prosper. One really important goal to being well rounded is to not only be academically achieving, but also being athletic. Swimming requires and fulfills both aspects. When going to a swim practice, coaches give "sets" to the swimmers. They are required to keep track of the time, leave to do their "sets" when necessary, and pace themselves in order to keep their strength in order. Swimming also requires students to add and subtract numbers in order to see what the next time they will be leaving at. For example, if a swimmer is going 3 50-meter swims on the 45 seconds, and they leave on the 30, they have to calculate, that when they get back, they will have to leave on the 15-second mark for their next set. Swimming also builds endurance, muscle, and makes athletes push themselves. The sport also requires an individual to use every single part of their body, as all the body parts work together to make the swimmer faster. This is just scratching the surface of how Swimming can help a person become better rounded.

I am now open for Cross Examination. Thank you, could you state your second contention again, please? Yes, my warrant states that the US cannot interfere in other countries because it can cause backlash. My evidence comes from Professor Jeff Hughes of Harvard University. Time's up! Speech & Debate is one of the most important aspects of a well-rounded person, which anybody could have. Speech & Debate requires critical thinking, active listening, and making responses from your notes. It also requires a student to carefully catch important details in a large excerpt, analyze it carefully, and effectively come up with arguments against that. Speech & Debate, mostly Debate focuses on an individual, and how well he can analyze large pieces of content, break it down easily, and effectively, and then talk about it, in order to convince the judge to vote for him or her. Individuals today, especially people who have jobs in companies, have to give some form of public speaking now and then. Whether it's a presentation, a speech to the CEO, or even debating which sales strategy is going to be the best, Debate can help in all of these ways. They can sharpen one so well, that they can do any of this really well. Many students face problems when it comes to public speaking, and they cannot go in front of the public and talk about something. Speech, in this essence, helps students. For example, In Speech, students learn that nobody is wrong or right when it comes to controversial issues, so it's ok to give your opinion, and advocate for it. When people hear your voice, not only does it get your point across, but the audience can also capture the opinion and think about it. Speech & Debate serves endless possibilities of how it can help an individual, it's a very important aspect of a well-rounded person, and it can tremendously help anyone who participates in this endeavor.

Go to measure 5, play the C sharp note again. We are going to be having a concert this June, so make sure you practice these 3 Concertos and make sure you have each dynamic and measure memorized. String Orchestra, or music in general, is a very important skill to have. Music in general requires individuals to have teamwork, work as a group, give effort as a group, and have cooperation, note-by-note listening skills, and reading. Everything that happens in a String Orchestra doesn't usually revolve around one person, as the mastermind, but as an entire group. String Orchestra gives abilities, which can even help individuals in the future. Coming back to the company example, people who work in companies work in groups. In fact, if one person does all the work, it doesn't benefit anyone because the person doing all the work would be stressed out, and the other people would be slacking off and not learning anything. This is where teamwork comes in, and this is one of the most crucial aspect a well-rounded person could have. String Orchestra starts off with the conductor, and he or she helps the entire Orchestra move along with each other, and they succeed with each other. Orchestra also requires a lot of listening skills. Tonality, or the pitch of each note is also very important. Individuals in an orchestra must quickly realize if their notes are wrong, and shift their fingers in the right way, or let another peer that they're doing something wrong. This increases listening, and also helps student even in school listen better. Also, Orchestra is a lot about reading. Students must read the music piece given, and analyze it, follow all directions and instructions carefully, then play. Orchestra also revolves around multitasking, and doing it effectively. While the violinist, or violist is playing their piece, they must keep their fingers on the string, move their bow in a certain way, read the music, and look for their conductor's commands at the same time. This drastically improves communication, hindsight, and many more. These are a couple of reasons why String Orchestra can help a person become well rounded.

Extra Curricular activities or other in-school activities can help an individual not only get good things on their résumé for college, but also improve themselves, as a well rounded human being. Swimming requires effort, discipline, and strength. Speech & Debate requires critical thinking, active listening, public speaking, and effective analyzing. Finally, Orchestra requires teamwork, listening skills, careful reading, and multitasking. Not only should a student check off their GPA as a 4.6, but also keep in mind that these other aspects of being well rounded matter a lot and it can help them not only now, but also in the future. When looking back, they can tell themselves, that "Hey, these small activities I participated in really benefited me." These activities and numerous others can exceed expectations for many, but mostly a person themselves. These activities can enhance a student's overall development, achievements, and social life. These are the numerous ways of how students can become a well rounded person.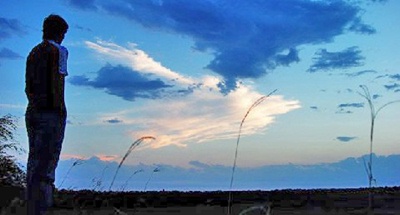 © Stefanie K., Katy, TX