So Coincidental
August 28, 2012
"So how's life?" I asked with a simple expression on my face. I wanted to know. We hadn't talked in so long.

"It's good," you said with a small smile.

It was a short response, but I didn't care. How long had it been since we hung out and talked? Far too long.

"Good," I replied, thinking about so many things.

We continued the conversation with her, the girl who had actually invited you to hang out. We'd left her out for awhile, but it didn't really matter.

The convo was kept on by me, trying to get something out of you. We had brought up old memories from the past, leaving our friend in the dust. I was laughing and smiling; something inside me was happy to see you again.

Our friend had to leave. I felt the irony pulsing through my veins. She was the reason we talked again, yet she was leaving us by ourselves. It almost scared me.

I wish I could remember more of the hangout. I remember the places we went in our small town; the park, the local elementary school, the track at the high school. I don't remember any of it until we were at my house.

I had stole your hat and was wearing it. You walked me home and we were standing outside my house that warm June night.

"I need my hat," you said as you tried to grab it. I took it off my head and kept it away. I knew I needed to give it back and I did. We said goodbye and I walked slowly up the driveway.

I realized I wanted to hug you. I walked back down the driveway. You tried to keep the stupid hat safe from my reach.

~~~

"I don't want your hat!" I exclaimed through exasperation. "I just wanted a hug."

You said nothing else as you embraced me in your arms. Instinctively, I wrapped my arms around your neck. I felt safe there. The electrifying chemistry; I had felt it before with you.

"You know, I've really missed you," I said through a nervous hesitance. You looked at me for what felt like a million years.

"I've missed you too."

I tightened my grip around your neck and snuggled my head into your shoulder. With a hidden sigh and huge smile, I let go and walked back to my house. I can remember it so perfectly.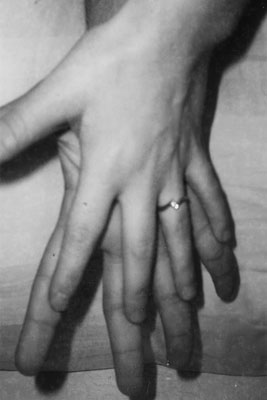 © Heather H., Phoenix, AZ