Starfruit
August 17, 2012
So today I was sitting in my living room when my sister struck up a conversation with my father.

"Papa, have you ever eaten a starfruit?"

Before my father could respond, I interjected saying,

"They don't taste like anything."

My father turns to us with great interest as he said,

"They taste sour. But I've had sweet ones too. Just like any fruit, it can be sweet or sour…"

And he continues but I shake my head. I recall once eating a starfruit, and not tasting a thing.

"It's tasteless Papa."

My father shrugs, talking about how fruits can be a variety of flavors but I start thinking…

How can you say something is "tasteless" or "taste like nothing"?

Obviously, in order to know what something tastes like, you have to do just that: taste it.

But then how can say something has no taste, when in order to justify this, you have to taste it. Thus by tasting it, you've completely refuted the statement that it has no taste.

Can't say it taste like nothing because you have to know what nothing tastes like in order to make the comparison. Therefore, "nothing" is a flavor.

So then the item has a flavor/taste, so it is not void of taste at all.

Or maybe "nothing" isn't a flavor, because you can't say something taste like it since you don't know how to describe what nothing tastes like.

Maybe this entire argument makes no sense whatsoever.

Maybe I should just eat a starfruit and hope it tastes like something.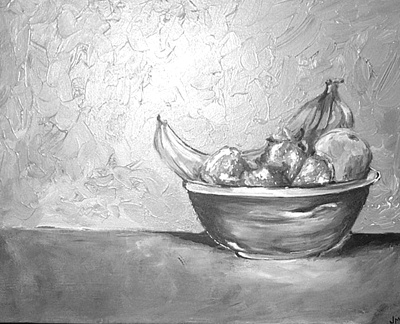 © Jennifer M., Vancouver, WA