A cold heart
August 13, 2012
Is a cold heart really a cold heart? A warm heart breaks and is scattered about. When it pieces itself back together, it hardens; becomes cold, but is it really?

Love has the power to change us and change our hearts. During the process, we lose ourselves and our hearts and we truly live. For an instant, nothing matters, except love. But just like everything in this world, love is temporary. It vanishes as quickly as it appears and we are broken.

During the moments following a broken heart, we become harsh and cold towards others. We are cruel because we envy happy people, we hurt just watching them laugh. These people find us cold-hearted, as if we care for nothing and no one. This is not the case.

Honestly, we feel more intensely than people in love because we have experienced love and the aftermath of it. Because we still hurt over lost love, we APPEAR hard, but that is actually when we are our softest. If only people could see the depth of my heart, what would they find? Pain, sorrow, regret, sadness and absolutely no hope. A broken heart feels more than a happy one. So, is a cold heart really cold? It only appears so to the happy person.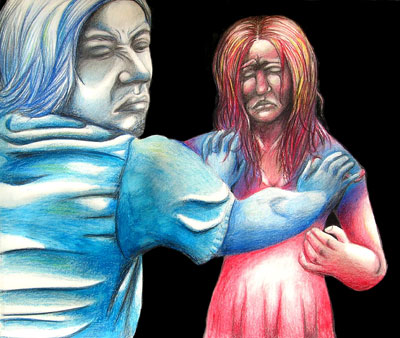 © Jessica P., Bethel Park, PA