I Want
August 7, 2012
It's been a long 18 years here in this place. I've learned from many people, my parents, my sisters, my friends, and the random ones in between. I have had a wild, crazy time in this place but that won't stop me from leaving. I don't want to be here in this place. I want to jump feet first and have the water cover my head in hopes of coming back up from under in a new place. I don't want the same old routine anymore. I want a new one. I need out of this place. I don't fit in here. I never really did. That's the anticipation growing to a maximum. I'd love to be gone tomorrow but life is never that simple.

Leaving scares me. It frightens me to the point of not sleeping and wondering the house. I'm scared of what the future holds for me. I think of every situation possible and try to solve the problem. I want luck to be on my side and to take me where I want to go. I want to know what my mind is trying to tell me. I want my mind to figure out what it wants to do. I would love to find out where I will be in five years. Will I be digging up artifacts in the Middle East or will I be training the next Olympic God? I wish I knew. It's hard to live with constant anxiety of not knowing what to do with your life. It's never a smooth path. I don't like the feeling of not knowing who I want to be.

I wish I knew how to deal with life. It always seems like every one else but me knows how to deal. Life will always be a struggle for me and I know that. I have so much to watch out for. I've always had obstacles and always will. Life will only bring on more struggles but I believe I'm ready. I'm ready for a fresh start where no one knows my story. I can tell it on my own terms and that's what I look forward to. That's what I want.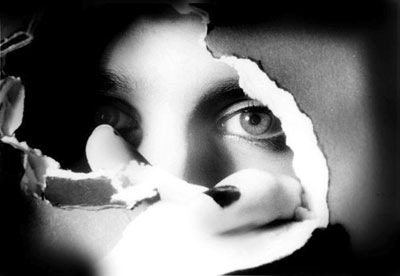 © Tabatha B., Peoria, IL