My Experience
August 5, 2012
What is bullying to you? Do you know how much the words hurt? I have experienced hurtful words many times and it never got any easier. The words felt like a thousand knives stabbing me over and over again.

I would get called things like whale, blue whale, or ugly duckling. I would come home and cry my eyes out every day. All these hurtful comments came from people I didn't know or kids that I went to elementary school with. After a while I would cut myself out of everything that was going on. I don't let people see the real me. Because of those negative comments I feel ashamed. I am always putting myself down.

I even went as far as starving myself. I wanted the teasing to be over with. I felt like I had something to prove. During this time, I lost most of my friends. I was someone that they didn't recognize anymore. I see myself as worthless. They have called me worse than that before. When I went away that summer to visit my grandparents they noticed something was wrong. I wouldn't even talk to them about anything.

During this time I never noticed how my actions were affecting everyone around me. All I thought about was those comments made to my face or behind my back. When people tried to get me to talk, I would snap at them and tell them to leave me alone. I never realized how much my life had changed in the amount of a few months. I wouldn't even come out of my room for anything.

But, after a year Olivia started talking to me. No matter how many times I told her to get lost and leave me alone she never did. Olivia would sit there every day talking to me. She didn't even force me to talk. She let me take my time. After a couple months of this, she finally broke through the walls that I had built to keep everyone out. Olivia is the only person who knows the real me. If it wasn't for Olivia, I don't know where I would be. Olivia saved me from me from myself. I owe everything to Olivia.

I think that bullying is a terrible thing. How many people did we lose this year because of it? Many families had to find their children cold and lifeless because someone made their life horrible. I think that bullies only do what they do because they have something going on or they are just cruel.

If you ever or are getting bullied and you feel like there is nothing in your power that you can do, please talk to someone. There are plenty of people out there willing to listen. School counselor, teachers, parents, and friends. So please don't go ending your life because some people feel insecure about themselves. Believe in yourself and be proud of who you are.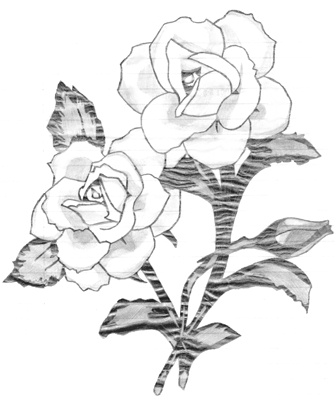 © Christy P., Providence, RI