Nobody
July 29, 2012
Every girl has a special place in her heart for her father, and that was especially true for me. I told my dad everything, asked him for advice, woke him up in the middle of the night when I had nightmares, and there was never a time when Dad wasn't there for me. He was there when I took my first steps, said my first words, and went to school for the first time. He was there every day to believe in me, to strengthen me, to guide me. He loved me even through my flaws and shortcomings, and helped me to overcome them. I was closer to my dad than anyone else in the world.

Nothing could have prepared me for my dad's death. That day, a huge gaping hole was torn in my heart, and I've felt empty ever since. But pain is a strange thing. I've learned that joy and sadness are often intertwined, not opposites or enemies but brothers, two sides of the same coin. Now, I must learn to walk through life without my father, grieving the fact that my dad is no longer physically present, but knowing that the love my dad gave me still lives in my heart. I must face the daily challenges of life, feeling the stab of loss but knowing that there is still hope.

Words cannot describe what it is like to lose someone close. The pain is intense, as if the very life has been sucked from your bones. But there is still little reminders, a sunrise or a rainbow or a flower in the dead of winter, that let me know that all is not lost. I come out of this experience broken, mangled, and weary, but with my chin held high and still in one piece because though my dad was ripped from me, his love lives on, and nobody can take that away. My time with my dad was too short, but it was full of love, and this I know: love never dies. No matter what happens, even if the sky were to come crashing down around me, nobody in the universe can take his love from me. Nobody.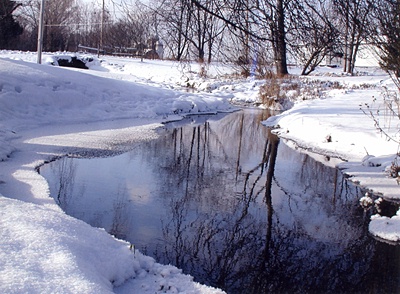 © Alex B., Rome, NY