It All Started With An Email
July 22, 2012
On September 23, 2008, I received an email from my friend Lily. The subject line read: You're Awesome. The only thing she left in the email was a link to a youtube video. I had no clue when I was watching that video that I would still be watching videos of that kid in the yellow v-neck four years later. I definitely never thought I would get the opportunity to meet him.

Tomorrow, February 4, 2012, I'm going to be waking up at 8 in the morning with Maeve to get ready for something I never thought would actually happen to me. Tomorrow I'm going to be riding in my car for an hour on my way to Anaheim to meet someone I thought I would never get the chance to even see in person.

Tonight I'm double-checking everything I need for tomorrow to make sure it's perfect. Tonight I'm making sure that my blue Back to the Future sweater is clean and ready for me to wear. Tonight I'm freaking out about tomorrow, because tomorrow…

I'm meeting Mitchell Davis.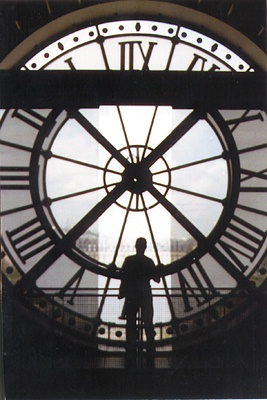 © Kelly G., Norwell, MA