Our Escape
July 13, 2012
We can go to it whenever we want to. It is there for us wherever we want it to be. It comes in all forms, big or small, short or long. We find immense amounts of comfort in it, but no matter the situation, it always comes to an end. We search high and low for a good escape, but even after we find it, it can't last forever. Many people experience it, but every time we return to it, we are alone. Each one of us has a different reaction to it, but all the same it is fiction to us and yet so real when we are with it. It is our escape.

I first learned about the escape when I was about 5 years old. Whenever I was bored or tired, I would sneak away to it and stay there for hours until it came to an end. As I grew older, my methods of getting to it became more and more creative. I also found many different escapes throughout my years, each one better than the last. I find that my age has no effect on my amazement at the amazingness of my escapes. No matter what kind of day I'm having, good or bad, I can go to it and instantly forget my blessings and problems in the real world. Trying to explain your escape to someone else is like trying to walk a day in someone else's shoes. They are completely our own, even though anyone can have them.

You may have guessed it by now, but if you haven't, our escape, or escapes rather, are books. They are always there, and if we want to be somewhere else, all we have to do is open that cover and immerse ourselves in a different world. Finishing a book is like putting an end to a better world, but finding an even more interesting book is like starting your life in the best world. Reading is a magic that we all experience on our own in different ways, but no matter what, it will always be our escape.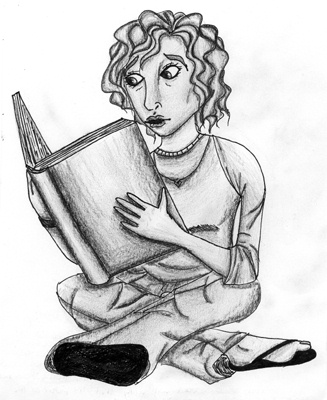 © Emily M., Milford, CT