I Believe In Music
July 12, 2012
I believe in the power of music.

Music is versatile. Used as free expression, it is limitless. From the placement of pitches to the genre chosen, nothing about music can ever be exactly repeated. It is more unique than humans, because humans share similarities with other things. Music will always only be able to resemble and be music.

Listening to it, the notes wrap around everything, covering the world in a glimmering shine that can never be taken away or fade. The slightest key change can lift my emotions, or shatter my whole world.

When it starts, a collection of swirling colors emerges from the woodwork. Reds, greens, and blues, they surround my brain until it's choked in a fog. The world around me shuts down, like the lights in a warehouse turning off one by one until I'm left with nothing but black darkness. It then proceeds to take hold of my thoughts and rip my soul to shreds by its beauty. I lose control of my emotions; they are now puppets at the mercy of the song.

Each song does something different. Some of them lift me up high above the clouds, and others drop me down past the corpses in the ground. They tend to send me on emotional roller coasters, waiting for me to laugh before I plummet in to a pool of my own tears. It fills every empty void within me, yet is never enough to do so completely.

Its spins me around until I'm completely disoriented, unable to comprehend how something can be so influential with such little effort. In the end, I'm always just left there, constantly craving more. And that is one craving I always indulge in.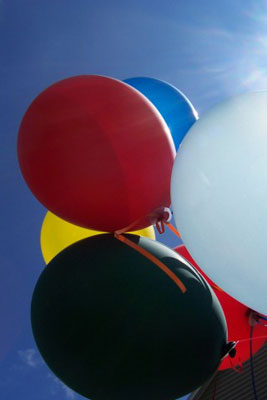 © Simone P., Summerville, SC