Strong in Life
June 28, 2012
Standing outside with a sky threatening rain seemed almost fitting as we covered the white coffin of my grandmother with dirt. It had been a long day. Getting up an hour later than normal, and dressing in black. Missing school. Driving to New Hampshire, listening to my sister try and compensate for what she was told. Our grandmother was dead. I didn't talk, just listened. All day.

Listened to the adults exchanging pleasantries, talking about daily life, new jobs, new family members. Listened to the kids, my younger cousins, joking and playing around.

Listened to the rabbi speak about the woman who I'd always known, but never known. Listened to my aunt telling everyone about the strong willed woman who didn't hesitate to make decisions, who won every argument she involved herself with. About the woman's rights activist who broke free of a suppressed orthodox life, but still maintained her religion and tried, successfully, to pass it on to future generations.

Listened to my uncle tell of his mom, who, when he was a kid, supported him no matter what happened. Listened to my grandpa reminisce about his wife who possessed a gift. Listened as the man of science talked in full belief about her seeing the future in clear images.

Heard about a woman whose worst fear was losing control of her thoughts, her iron hard mind. But who didn't get caught on her fears, and instead lived every day closer to its fullest. Who, even in the grasp of Alzheimer's, tried hard to hold onto her own thoughts, her own life.

But I saw only a picture, a memory of what she once was. And a coffin, painted plain white with a copper Jewish star above where her head would be. And the dirt, slowly covering it as each person took a scoop with the back of a shovel and dumped it on.

And I saw the rain, which had come and was tumbling down in fat drops as we walked away toward our cars. Very fitting for the scene; a dark sky, leaving us with only our thoughts to turn to.

For the first time that day, I heard no voices, only water splattering onto the windshield. Everyone sitting and thinking. And, I realized, doing exactly the opposite of what she would've done.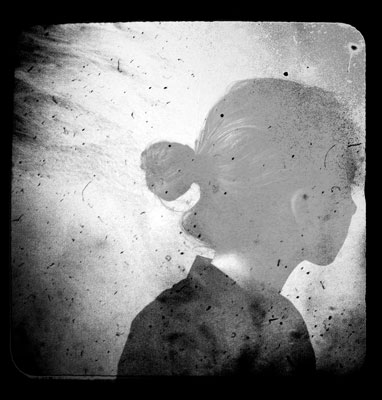 © Sarah M., Blairsville, PA