How I Find Inspiration
June 25, 2012
Sitting in my bedroom, I can hear my neighbor's reconstruction going on next door. After school shrieks of children walking home, talking, and laughter fills the air. I love having my own personal space to think and listen to music, and that is exactly what I do.
The only way I'm able to draw inspiration is by the ear. I'm not able to sit in a room and observe someone enough to write a story about them because I do not harvest that wonderful talent. To anyone who can effectively sit on a park bench surrounded by squeals and stay at home mom gossip or in a coffee shop filled with hipsters and write an amazing story, I salute you.
Depending on my mood I create a playlist and sit in the quiet of my bedroom: earphones in, music up, eyes closed. When my eyes are closed I "immerse" myself into music. When I am immersed, I give myself completely to the beat, the lyrics, the vibrations, and the visual. Images run through my head creating a mix of words and pictures. I pull up a word document and allow my fingers to flow freely. Sometimes it's as if my hands are doing all of the writing, as these things that are typed were never in my head at all.
Eventually I am left with pages of words that have come from seemingly nowhere. When I write it is after I have reread that I notice bits of heard conversation or someone I bumped into at Barnes and Noble has become a part of the story.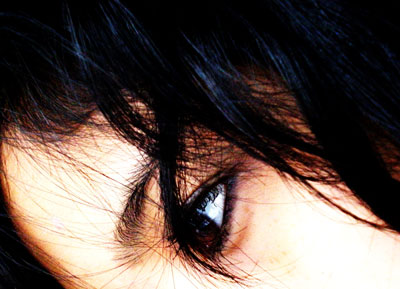 © Adeline N., Ridgefield, CT