My Friends
May 9, 2012
My life hasn't always been whet I wanted it to be. It's been filled with drama and hard times. Sometimes it's so hard I have considered suicide my only way out. I have attempted and failed (by that I mean chickened out) eight times. I tried anything I could think of at the time. I still consider it.

A friend of mine is trying to put a ledge between me and my best friend Nikki. I like her and am close to her. My friend is jealous because she wants Nikki all to herself. I don't like that and I feel like she is succeeding and taking Nikki away from me. It hurts feeling like I am losing my best friend. I don't want to lose either one of them.

When I moved here I didn't expect to find another best friend. I didn't even want another friend. I just wanted to stay home and cry. I didn't want to get close to anybody. I wanted to die because it felt like the end of the world.

My friends at school are so supportive of me. They have helped me get through. It was them that kept me from committing suicide. They love me but sometimes I feel they don't understand me.

I want them to understand me. I have tried to explain myself to them. Sometimes I don't even understand myself. I want them to understand me and accept me for who I am. I love all my friends and they love me.

Sometimes it's hard for my friends. I kind of push my limits with them. I make it hard for them to like me. I have done and said a lot of things to make them mad. I am sorry for all the problems I have caused my friends.

When I upset a friend or they upset me it makes me cry. Sometimes I have no idea what to do to make it right again. I spend nights and days trying to think of what I can do to make things right.

My friends are everything to me. They keep me sane. They have seen the good and bad side of me. I don't hurt myself because I don't want to upset and hurt them. I am grateful for them. I am lucky to have them.

I can talk to any of them about anything and they will listen to me. I love them for who they are and they love me for who I am. They help me when I need it. They comfort me when I cry. I love everything about them.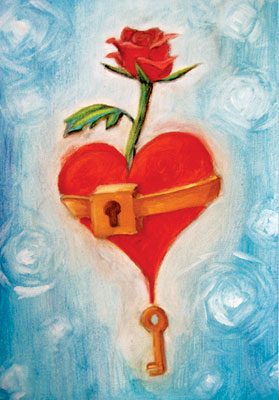 © Louisa L., Pleasanton, CA