Like Mother Like Daughter
June 13, 2012
Lately I've been noticing that everything i love is ripped from me.
First it started with my beloved dog Nelly. I was only 2 years old when i came home and she was gone. My mother sold her without even talking to me. Next it was riding lessons. I loved Freckles, i loved the ranch, but because my mother didn't, i had to stop.
The most recent has been my relationship with my best friend. Because of my mothers' insecurities, and lack of bravery, she forbid me to see, or talk to my one and only best friend. She also forbid me from talking to my friends step brother, Taylor, whom i loved. And im pretty sure he felt the same way. Now i have yet another huge hole in my heart. I couldn't tell you how much i miss him, Nelly, riding lessons, and my best friend.
I am afraid to start something, or to get attatched to something because i know my mom will swoop in and snatch it out of my hands only to shread it to pieces.
But what worries me most, is that i might turn out just the same.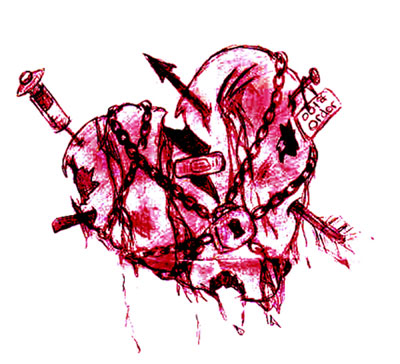 © Asia B., Hudson, MA