Letting It All Hang Loose
June 12, 2012
And so it began. With naked men posted around the gas station no less. It was Saturday, the day before the Bay to the Breakers run in San Francisco. I finally decided to join my father in this massive event. I was enticed by stories of waves of thousands of runners, pounding up and down the city streets, as well as the array of "costumes": one popular costume being the birthday suit. So that is how I ended up spotting the group of naked men at the gas station. I didn't think that they would start so early, but I suppose when the urge to hang loose grips your soul, you have no choice but to submit.

Nudity is a concept allowed in San Francisco, so long as you act as though you are clothed. This may explain why they were lounging around with sombreros or sporting briefcases. I wasn't used to this sort of behavior, and was practically peeing my pants trying to get my father to look. I called my mother, alerted my friends- in short, everything short of getting a signed autograph from them. From then on, the day passed without incidence and we decided to hit the sack early as prep for the race.

Race day. The clock reads quarter to 5. I hobble out of bed as the spitting image of Quasi Modo. I somehow make it down to the hotel entrance and we whistle for a cab. Suddenly, we are down at the Embarcadero, the sun stretching its rays into the misty air and clambering water. A small tub of oatmeal is eaten at an open Starbucks nearby. Then, we traverse the sidewalk to the starting line with energy and anticipation reverberating around and within us.

We reach the start point for Corral C. I will spare you the details of a porta-potty visit without toilet paper. That is a whooole other story. We weave around people in all sorts of costumes: monkeys, bananas, fairies, babies, and who could forget the naked Mexican wrestler with a few choice accessories? Tortillas are being flung into the air, a few smacking me in the face as a warm hello.

The siren goes off! All racers are off like police dogs down for the kill! Just kidding. Everyone had a little stroll first towards the start, a mass of skin and bright colors blocking any views of the street for blocks and blocks. Then, people started running. I started at a light jog, never having run a 12k before. I ran and I ran. And let me tell you, in races and in life, the more you run, the more you see. I saw groups of, yet again, bare buns, bar-maids, superheroes and a virus. Body parts that don't normally see the sun were now flapping in the breeze. I didn't look. That much. My curiosity and amusement got the better of me at times, but after all of it, the excitement was wearing off. It even started to seem… well, normal! And in a way it is.

Those people put themselves out there, literally, that day, and they were in every shape and form. And to be honest, the run wouldn't be as fun if they didn't do it. I realized that when we put ourselves, really ourselves, out there, there may be shock or some disapproval, but the majority of people, especially those around you, will appreciate it the most. I don't think I will ever run in the nude, but I will definitely party it up at the run again with comrades of newfound liberation.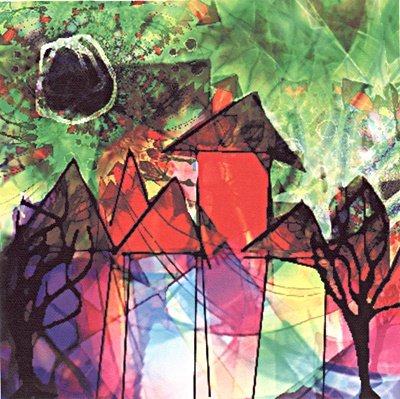 © Tanya T., Galesburg, IL