Just One More Day
June 9, 2012
I first saw my mom drunk when I was eight years old. It was late on a school night. She had just gotten home, how; I don't know. Because when she came in to my room it was easy to tell she wasn't fit to drive. I, of course, wasn't thinking of that at the moment. I didn't know what to think. She came over to say goodnight, the smell of alcohol present in her breath and her face tired. She collapsed on my bed as she tucked me in and passed out. I nudged her repeatedly until she got up and went to her own room, or as far as she could make it. I don't think I realized at the time that this was just the beginning. I didn't know she would become an alcoholic. I hardly knew what being drunk was. It was the start of a long road.

The months passed by and I didn't see her drunk again. On a typical night she would get home until late after I went to bed. She worked at a restaurant at least twenty minutes away from where we lived and she always had to work late for the last diner's. That was until I was several months after I first saw her drunk. She got fired. I didn't know why at the time. But it had a big impact on the family that was only holding on by pieces. She lay in bed almost all day. My sister and I only saw her when we would come in to her room in the morning before school , the afternoon when we came home, and the evening before bed. We would say, "Goodbye" and that we loved her. With occasionally a response. Later I learned that she had lost her job because she drank much more than she should have on many nights. Yet, she didn't quit drinking even though it had hit her hard.

Later that year her father died. He was distant to me. I had only met him two or three times in my life. All when I was young. Too young to remember distinctly. But this hit her even harder than when she got fired. It was the same routine to see her. Before school, after school, and before bed. This time it lasted for much more time and fewer responses were found. I can't remember exactly, but I'm quite sure this led to even more drinking.

Almost five years passed by without any dramas. Life was like it should have been for a seventh grader, well so it seemed. We had moved in to a new house. It made me worry less and less about my parents fighting and the possibility of a divorce. I had always been a kid that felt blessed and prided in the fact that my parents were still together. And I liked it that way. Until one night when I found the truth.

My sister and I had asked to go to a friend's house that night. And were surprised when our father said very bluntly, "no." The moment we walked in to the house after a long day at the lake I knew something was wrong. Both my parents were sitting on the couch, my mom's face red, her eyes puffy, and tissues in her hands. My dad asked us to come sit down. We both replied that we needed to put our stuff away first. My sister must have known something was up as well. I went in to my room and started crying. I knew what was coming, and it was one of the things i never wanted to hear. I pulled myself together and wiped off my makeup smears. Kasey and I both went and sat on the couch with my parents. Then my dad, the strong composed one said, "Your mother and I have decided to get a divorce." I shrieked and at that point I wasn't listening to the crap he was dishing out about how it wasn't our fault, it was between them, and that they still loved each other dearly. I was sobbing. I was hurt. I didn't know what was going to happen. It felt like my whole life was crashing down on me. Everything was going to change. We would never be a family again.

While I was sobbing in my room and crying that I wanted to talk to Kate, an old friend that I trusted, my mom came in and said she was going to go. And I said no over and over again. Not that it would change anything. When I finally asked her where she was going, she told me one of the few things that could've cut my wound deeper. She told me there was someone else involved. It was like someone had taken a knife and thrust it in to my chest, then taken it out and jabbed it back in. I wish I hadn't asked now, in fact I fully regret it. But when I did she didn't avoid the question and answered, "The guy who put in our new windows." I was shocked. I was disappointed. And most of all, I was hurt. My mom left and I told her I would tell my sister. She didn't take it any better than I did. But she sure hid it better. The next few days were awful. My mom would show up in the morning and leave before it got dark. We didn't do anything. It was almost as if I was trying to let the wound heal, the wound that is still here and will never heal.

Time went by and we returned to our semi-normal lives. As normal as they would be for a long while. There was still pain and tension. I worried about future living arrangements, how my dad would manage, and most of all I cried about the life I would never have again. I woke up one morning to find my mom had been in an accident that night. She had been driving home from work, drunk, and had almost made it. My sister and my dad had been woken up by the phone late in the night. It had been her calling for him to come get her. The crash wasn't bad, but the car would need to be fixed. The biggest issue was the fact that this was her third DUI. She had to go to court and get an attorney. And it was completely terrified by it all. The whole thing took ages as well. To help her case she decided to go to rehab.

I think it had been partially decided by my dad's mom. She is a counselor to people with drug addictions and helped out local teens. With her history she knew my mom needed help and she decided to pay for her rehab. This was when I first realized my mom was an alcoholic. I had the sufficient knowledge to figure this out before, but I hadn't put two and two together. It was going to be tough. She would be gone for a whole month and we would only be able to visit her over the weekends. Which was difficult because I had fall soccer and games over the weekend. The one time I did visit her she seemed very happy. She had lost weight, she wasn't tired, she wasn't crying. I hardly ever saw that in her anymore. As this went on I began to learn that not only was she an alcoholic, but my grandpa's, my uncle, and my aunt all were. That's when I learned it ran in the family and swore I would never drink. There was no way I was going to tear up my family the way my mom had.
When she came back she started going to NA meetings. She would go to just about everyone. Which was about every night. Not only did she need them, but they were required by the court. After several months she got "the window guy" to join NA as well. He had also been a heavy drinker.

It wasn't until months later that I first came to my mom's house. My dad didn't want us anywhere near "the window guy". But my mom was tired of not having us around. We started going over there once and a while. And then we got our own room. It was decked out with a TV on the wall, a new computer, and everything had been painted. My sister and I were completely spoiled over there. My mom did it because she wanted us to forgive her, and her boyfriend did it because he wanted us to like him. It was easy over there and for a while I liked it. I didn't even mind my mom's boyfriend.

As time went on though, he began to bug the hell out of me. I began to hate him. He was constantly trying to be funny, and at the end of the week at my mom's I just wanted to go home to my dad's. I hated him, mostly for what he did. But I also had a big problem with his personality. I came to realize there was no way I could like a man who had torn my family apart. He made it so I would never have a family vacation, not a single family christmas card, and most of all it would never be "mom and dad" ever again.

I became more troubled. The emotions that I had shoved down were coming back again. I kept them out of the way before so I could be the strong one. Because I knew someone had to be. For my mom, for my sister, and I had to prove to my friends that I wasn't weak. For some reason I felt the need, and still do, to keep myself locked away. Not show what I feel and let few in. I can't trust the ones I love anymore. That trust was ripped apart the moment my mom betrayed my dad. I thought bad things, and still do. Things about death and why we even try. And it worries me. I don't know how to cope and I know I need to stay strong. And now it's for me. The one thing I do know is that I need to keep pushing. But it's so hard for me now. All the shitty things in my life have piled up and make me want to quite.

So this is where I find myself. Half of the time living in a house I can't stand. The other half of the time living in a house full of bad memories. I can't escape. Living with a man I hate. A mother that cry's whenever I tell her how I feel, and at this point I've learned it's better to put on a good face and cry at night, alone, then be the daughter that always makes her mother sad. Now days I find myself putting on a good face for everyone. And that's where I stand, and where I'll always be standing at this point.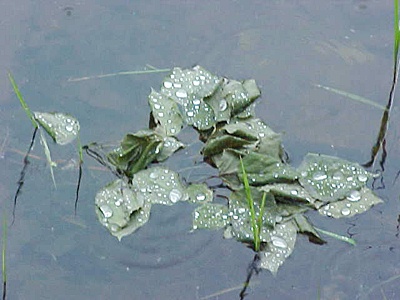 © Elaina B., Waterloo, NY