Freaky Friday Upside Down
June 9, 2012
Have you ever felt like you know someone so well and if something like freaky Friday happened, you'd win a prize because you acted exactly like that person. But then one day that person changes and not for the best, that prize flies out the window and freaky Friday goes upside down and now you don't know what you're doing. The changes just run you over like a semi-truck then you're crushed and I'm talking road kill crushed. You never ever had a chance and now while you're dying in the middle of the trust high way that person is driving away and is blind to the way they have crushed you or they just don't care.

So now you don't know what they're going to do next and while you wait for the semi-truck to crush you again, you stay on your toes because you just know that something is going to happen. You wonder if they know or not, if they have any idea of what they're doing to you and while you try not to show the emotion that you feel from what the person just did or said, a small part of you wants to know why they changed or what happened that made them change, and maybe you already know what happened. But your world is spinning out of control, fast.

But trying to talk to the person about these not so good changes can be the next mission impossible movie. Because now are they not only changed, they're asking questions that they never have asked before nor did they have to because they should have already known the answer. So not only are you crushed but now you might be feeling confused, anger or maybe even both. So once again while you stand watching towns and bridges of history between the two of you be burned down to the ground, they walk away with no idea of what they've done to you again.

So by now you most likely have figured out that the person will never change back because they don't see what you do and they think the changes as so wonderful, or maybe they keep promising that they are still the same person you knew before you became semi-truck road kill. But my advice to you is stay off of the trust highway with that person because you never know when they could come with that semi-truck and run you over.

So that is my take on the way changes in a person can come and crush you were you stand. Along with burn your city of history with them down and maybe even sink a ship along the way. So adios amigo and have a nice time on this thy adventures of life.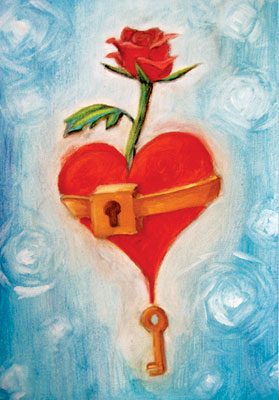 © Louisa L., Pleasanton, CA