Greenwood, Texas.
June 5, 2012
Pain.

That's all she feels. My mother has been diagnosed with over 4 autoimmune diseases. A quick little definition of that would be that her body attacks itself. She hurts, constantly, it never stops. She's always tired, half the things I would like to do with her I can't. I can't imagine how she sees the world, what's important to her.

I guess I just wanted to vent about this, because it's important to me.

What sucks is that I'm alone in this. Or that's how I feel. My prick of a brother avoids the topic of my mother's illnesses. With almost 12 years between us, he doesn't get it. He had a different mom. One that was full of energy and could do anything. She was superwoman. He's a father and husband now, he doesn't want to hear about how hard things are for her because he only wants to see her as his superwoman.

And my father, well, he isn't much help. We don't really talk. He tells me what to do, I do it, that's our relationship. We listen to him complain about everything. Nothing on this Earth makes my dad happy. My dad has never been happy a day in his life. I know he cares, and that he worries about as much as I do. But he the only emotion it seems he's able to show is anger. He doesn't listen to anything I say. It literally goes in one ear and straight out the other.


A few months ago, I was looking through old pictures stashed away where my parents put them years ago. I pick up an old, yellowed, Polaroid, and I just stare. The picture must have been taken in 1986. I see a hospital bed set up in a living room because that's where she wanted to be. I see my brother, about 2 years old leaning over the railing, reaching out to her. I see my mother looking so young and beautiful with worry crowding her face, holding my brother. Lastly, I stare at my Grandmother. I know when she passed away I wasn't even a thought yet, but she will always be Grandma Jane. She laid there, head shaven, tubes to her nose and arm scattered every direction. I see she's in pain, but all she wants is to hold her grandson. After what seems like forever I realized I had been holding my breath, but when I exhaled, the tears fell, hard and steadily for what seemed like forever. Was I looking into my future? Was that going to be me? Sitting at my mother's bed side while she slowly withers away? I know brain cancer, or "The Big C", as Grandma Jane liked to call it, is way different than what my mother has, but any of the illnesses she's stricken with can escalade. It's my worst fear.

I pray to god I haven't already looked into my Mother's future.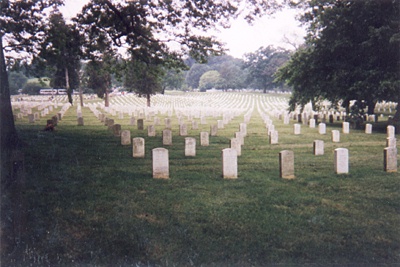 © Jennifer A., Plattsburg, MO