Nice to Have a Conversation
June 4, 2012
I'm sitting on the sofa, watching a movie downloaded on my laptop. My sister, Kim, is opposite me, on her laptop. At the table sits my mum, on her laptop. My dad is in the study, talking on the phone and working on his laptop. He's a multitasker.
Lunchtime was an hour ago, but no one has said anything. Suddenly my mum stands up, and storms upstairs. Kim and I look up in interest.
"You booked a flight to Germany?" she shouts. "Without telling me?" She must have been doing internet banking. "Pete, get off that bloody computer and listen to me. You're leaving in two days, and you didn't think to mention it to me at all?"
Simultaneously, my sister and I pull on our headphones. The shouting continues, my dad arguing back now, but my film just about blocks it out. About an hour later my mum storms downstairs.
"I can't take this anymore!" she shouts, before grabbing her laptop, grabbing her coat, and slamming the door. My dad remains upstairs in the study.
"Kim?" I say tentatively. "I think mum and dad are going to get divorced." She glares at me.
"Go away, I'm working. I have finals next week, and I don't need this to think about as well."
"Fine," I mutter, standing up. I head to the fridge, and pull out a beer. I'm not meant to, but who will notice?
I personally don't care if they get divorced. My dad is a bigot, and since it's my mum's parents who own the house, he would be the one to leave. I go to a six-day a week boarding school, and Kim is going to college in September. The only one to be affected would be my mum, but this has been building for years.
So, yeah, I don't really care. Kim seems to though, and I thought it would be nice to have a conversation. I sighed, grabbed an apple and went back to the sofa. I wanted to watch the end of my film.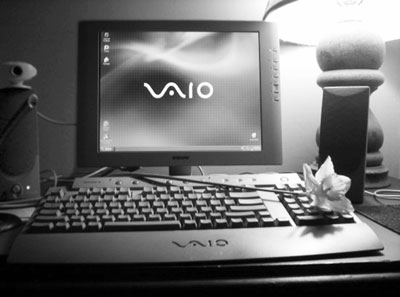 © Audrey W., Oneonta, AL