Optimism
June 3, 2012
One day I woke up, and I looked at the clock, and it was 7:30. I had to be at 0 period in ten minutes. So, I woke up instantly, skipped my shower, and ran upstairs. There I grabbed an orange, and ran back downstairs (nearly tripping, I might add). I got to my room, grabbed everything that looked even slightly academic, and stuffed it in my backpack (music included). I grabbed my violin, and looked at the clock again. It was now 7:32. Already, two minutes had passed. Under my breath, I said some special words, and realized that my shoes were missing. So, I shoved an old pair on my feet, and ran out the door.

I walked as fast as I could, feeling foolish, since I couldn't run (have you ever tried to with the bulkiest backpack in the world and a violin? Doesn't work so well.) I got to school, and in the orchestra room, I looked at the clock again. Time, 7:43. That's not so bad, I thought, though I was still waking up.

After PE, I proceeded to humiliate myself in multiple ways, jokes falling flat, wrong answers, you know the drill. At lunch, I scarfed down my orange, stomach grumbling, inwardly complaining about the small meal, especially after no breakfast.

Finally, it was the last class of the day-- orchestra. As I walked in the room, I breathed a sigh of relief. This was a class I always did well in, though I've had some bad days... I got out my violin, which I know like the back of my hand (how well do we really know the back of our hands, anyway?), and scrambled to my seat, already smiling. I tuned the orchestra, for once feeling confident in my pitch, and was delighted to see that the process went very quickly. As usual, I sat down when we were all done.

Then, we continued on to some warm-ups and pieces. That day was especially good, and we all played our best.

As I sat and played, I starting thinking, and remembered a word I learned a few years ago. Optimism. I started thinking back on my less-than-awesome day, and realized that it wasn't as bad as I'd been making it out to be. Hey, I got an extra hour of sleep this morning, that's good isn't it? And I woke up pretty easily. I wasn't really that hungry, I probably wouldn't have eaten much of a breakfast anyway. In the rush to leave, I found my old favorite pair of shoes, which had been missing for awhile. Sweet. I got to PE within 15 minutes of waking up. Why didn't I do this everyday?

This is what optimism means to me. It's taking all the lemons, and turning them into lemonade. This word helps me keep going. This applies academically, as well. Rather than saying, "Oh, jeez, not another project." I like to say, "Oh, this is gonna be a fun one!" Strange as that sounds, it really does help me keep my grades up.

The moral of this story is that if you just think positively, you'll do great in no time. Live the life you love, and love the life you live.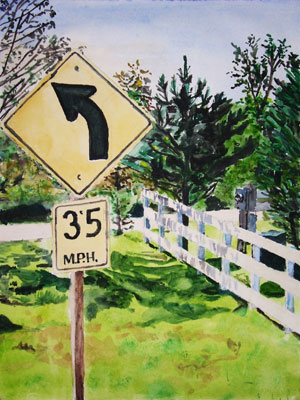 © Tim K., La Crosse, WI