The Boy Next Door
June 8, 2012
Where we live, my brother and I are the only kids on the lane. But right across from us, there is a 16 year old boy. He has fiery red hair, with a bit of a wave to it. A big fan of Nickelback, funny, and very friendly. This boy, this sixteen year old boy with the fiery red hair, is Autistic. He talks kind of odd, but I've known him all my fourteen years. Every time I get on the school bus, I hear "Hi 'Sara'" ( false name ) "How are you today?" I say that I'm doing fine, and I ask him what he is listening to. He says 'Nickelback', and I reply with a 'cool' and a smile.

His mother is a single parent. She and her ex husband split up when The Boy was three. I don't think he could handle having an autistic child. He is not a part in The Boy Next Door's life. But The Boy still asks about him. His mother's parents help out a lot. His mother even has a job as a nurse. I think that is pretty incredible. Sometimes when he see's us in the yard, he will wave and say hello. When I was little I used to have a crush on him.

In our middle school, where The Boy used to attend in till he moved to High School, he is often made fun of and mocked. Like the shy girl I am, I say nothing. When he says hi to people on the bus, they usually ignore him or say a quick hi and turn around. I don't think anybody has started a conversation with him before on the bus. Sometimes kids give me weird looks when I start a talk with him before the bus driver tells him to please sit down.

But, the next time you run into an autistic person , can you do me a favor? Try to view them like you would anyone else, because really, they just have a different way of thinking.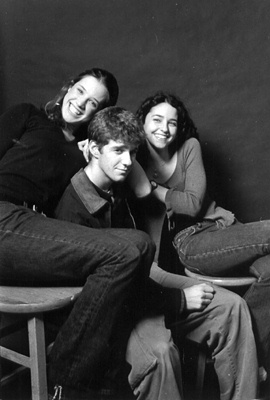 © Samantha F., Marblehead, MA