Finding the Best Choice
June 4, 2012
Today as I write this I can say I am currently not in a sport. I am unaccustomed to this situation. Looking back now 8 years ago I was playing 2 sports at one time. I played travel football and travel hockey. Now I do not exactly know why I do sports. Making decisions on how to live can pose a challenge for me. I played wide receiver in 8th grade for the falcons. Our team was so good that we went to Florida and played in nationals. We lost one game at the tournament took a week to complete. The hotel was very nice, but the problem was the ice rink was next to a cemetery. Before you could enter you had to pass a security gate. Prior to arriving at the rink I went into a CVS and bought Degree V12 anti-perspirant/deodorant. My brothers team played well. While my brother was playing I beat Need For Speed: Undercover on my PSP, which I played into an outlet in the observation area. In the tournament my brother had to play Compuware the best team in the nation for his age group at the time. Last year I played 48 hockey games and our team got 3rd place in our Midget divison. Many of my ex-teammates go to hogh school right now, 1 is a year older, the remaining people are my age or younger fortunately for me I would have or do have the chance to play an extra year of hockey, Freshman football summer camp was very difficult to complete, the training was rigorous, and the amount of water we needed was immense. Each day I had a water bottle a large blue water bottle a Coleman water bottle, that was full with water and ice. The ice was hard in Pekin and their facility was out of date. I scored the first goal of the game in the 1st period. It was a beauty to say the least. I took my Nike Bauer one 95 pulled my stick back with as much speed as I could, shifted my weight from the back or right side of my body gradually to the front accelerating every millisecond until my stick slapped the ice, sprung back up and nailed the 8 ounce black circle in front of me. After letting the puck soar it went as straight as a pinball bouncing off a player or more prior to going to the goalies far left side ruffling the twine of the red metal net. Playing hockey can be very exciting especially at the older age groups. When you are a peewee you can begin body checking the other players. Last season was an interesting season to say the least. Each game it seemed I would deal a large amount of physical damage to the other team which is good for my team. From what I can think I played football for the purpose of being able to make contact with other players. Third grade I started playing football, back then in hockey I could not hit, but in football I could do all the hitting I wanted to do the best part was for the majority of the time it was legal. If I were to have done the same thing each day, I would not be able to write about my experiences so long ago. Playing hockey is my first love and without sports in general I would be less interesting.

Also I would not have been to so many different towns or cities around Illinois, by playing travel hockey and football you get to see places you might not ever see otherwise. Perfect example when I was playing football we were in the Pop Warner league which I found out meant we had to travel to some neighborhoods that were how so say bad, the day before one of our games there was a murder in the parking lot that we parked either in or very close to, when you hear about that kind of news when you are littler you don't understand the severity of that type of situation, now that I am almost ten years older I can comprehend how horrible that information is and how that can easily make someone want to avoid an area such as that, by playing hockey a less affordable sport you go into areas which are the opposite type of setting places that are much more well to do and even in some cases high class, so today I do not regret making a choice one way or the other because early on I was exposed to a reasonable amount of both good and bad areas, obviously everyone would like to live in the better place where there is a low amount of crime opposed to a bad place where crime is part of your daily routine, life can be confusing that is why it is always good to make more than one choice because if you keep making the same choice it may be the one you end up regretting in the future, I have played most sports in my life and by experimenting with a variety of sports I found that hockey is my favorite one to play and also the one I was best at, everyone should try to find something they enjoy.

As the years pass things that you previously do not understand such as this time, when I was at a hockey practice, and I kept doing the drills the wrong way. I'm watching the guy in front of me do the drill the correct way, and then I do it a different wrong way! I'm thinking about which way he is turning, but why am I not turning the same direction. To this day I cannot see why I was messing the drills up. By the way that experience I just briefly described happened only about two weeks ago, and finally my brother told the coach that I no longer play meaning yelling at me is pointless. After the practice I asked my dad why I just was practicing, and his response was for fun. What fun are you kidding me, now that I no longer skate on a consistent basis I found that skating for that amount of time and intensity has become very difficult for me to sustain. But if I was playing hockey regularly then the practice could have been fun, yet the chance of that is still not very high. By playing sports you can learn to really appreciate the hard physical work that any sport demands. Once you are ready for competition and you end up winning the feeling of satisfaction is like going under a chocolate waterfall, because at first you are all hot and sweaty, and then later you are cooling down and your sweat dries up making your equipment rigid, from the hardened sweat that has been building up, ever since you first wore your gear.

The time that I spent watching my brother in Detroit, or the time I spent playing football in Florida made me think, wow if I had not signed up to be on this team so many months ago or asked to come along with my brother and my dad I would have less stories to tell for later on, and memories shared may never have taken place at all. Lessons can be taught anywhere, anytime, and in any subject. You may not know when you will learn something that is why it is always best to pay close attention to what is happening each moment. Now I do not exactly know why I do sports, but now I know that I am glad I do. Because each season I must have learned at least one thing that has helped me perform in other areas of my life to a higher ability.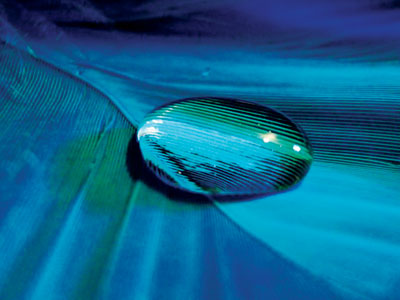 © Hui Y., Potsdam, NY