Where My Life Is Going
May 28, 2012
The big day is here. Saturday morning at about 730 a.m., I'm walking into my high school for the biggest test of my life. The test that will shape my career. The test that will show me how smart I am and where my life is going to take me. It's the ACT. The big bad ACT is finally here and im nervous, wondering how hard it is going to be, how will I do, and hoping, just hoping that I will get that score that will get me into the college of my choice. Its amazing how most of your college career is based on one simple little test. Yes you can say GPA plays a big role but it doesn't matter what your GPA is if you have a crappy ACT score. Im thinking my whole High School career is based on one test. All those little quizzes and homework assignments don't matter anymore because the only thing that matters is the test sitting at that desk. I walk into the cool room looking at all the people around me. I know a few but it doesn't matter because the test is sitting in fingertips. The lady gets her stopwatch to the correct time and then you hear that click and the lady says "you may begin". Sweating from head to toe and I feel a little sweat coming from my butt. Trying to get comfortable is the worst part about it. Click, Click, Click, its finally over. I stand up and theres a big sweat stain on my pants by my butt and some kids start laughing and I do too because the stress all over my back was just let off. This test will decide where I go to college and im not ready to think about college but I have too. There are so many choices i have that its too hard to sit down and talk about them.

I stepped onto that college grass. It was just like all those college movies I watch where everyone is around laughing and meeting new people. My brother was about to take the next step in his life. We settled down into his small little dorm room with a random person that he has never met. I thought to myself is this what I want to do. Be in this cramped room with only a bed and a small little desk and spending a night with a person that you know nothing about, that could be the weirdest person you have ever seen. Illinois State was the school, and I loved the campus. It wasn't too big and it was just as updated as I wanted. I walked through the campus into this massive space of open space where there was kids doing everything from sparring to playing Frisbee. Let me tell you now, the percentage of girls that were good looking was at about 80% which is always a plus in college. Even though It was still summer I felt overwhelmed, and it all seemed so nice. I wanted it. I wanted it bad, to be free from my parents, the responsibility put on me was the only problem. I don't know if I could deal with the responsibility of keeping myself on track and keep the grades up while experiencing the college lifestyle that everyone talks about. The whole 2 hour car ride home I was thinking about the college situation and where I want to go. There were so many factors playing into it. The money, Size, distance, where my friends are going, education, etc.. There was too much to think about at this point but I had too because ISU looked so right for me but did I want to follow my older brothers footsteps. I visited my brother and went to his Frat house and i walked in and it was a wake up call to me because it was like i was in a college movie. Girls dancing, people with drinks, blasting music. Was it for me. I don't know if it was, all this partying on the weekends could i handle this.

My second college visit was about half an hour away right here in the Windy City. Depaul University was a sweet place to go. It was right in the city by the Cubs (best team on earth) and I love the City and college atmosphere mix. I wouldn't have to leave home if I were to go to Depaul because it Is so close which would save a lot of tuition money. I visited my friend who is a freshman there now and he told me all about the system and how it's different from every other college. When i think about a school in my head i don't think of the things that i should think about like the grades and the school part of it. Instead i think about the party aspect of a college which is not the right approach going into college but it will change after my parents put down the payment for over 20,000 depending where i go. I like the city and all thats where i want to live when im older and get a job but i need that party mentality to slpi out of mind a little. Partying On weekends is fine but when people tell me stories about drinking on weekdays that's ridiculous i could never see myself doing that.

I rip open the letter from Carroll University that has been interested in me ever since college night when i told them i played baseball. THey have been pursuing me since that day, asking me to go to showcases and visiting their baseball team. Now i love the game of baseball, it's been my favorite sport since i was about 3 years old. I would swing a little pink bat everyday when i would walk with my older brother to Kindergarten. I don't know if i could see myself playing in college because i don't know if i have the work ethic to keep grades up and play the game that i love. It is a private school but getting money off for baseball would be perfect. My cousin goes there to play volleyball and i walked on that campus and it was beautiful. I could definitely see myself spending my college time here, i thought to myself. THe kick to this is that there is only about 3 thousand people that go there and i want to experience college with as many students and teachers that i can because it would give me the most experience in life and meeting new people.

It's decision time now because i need to start my college visits to these schools so they know i'm interested. I need to figure out where i am going to attend college and its one of the biggest decisions of my life. I don't know what to do but i have many choices. there are many choices i just don't know which one is the right choice for me. A small school where i could possibly play sports, a big school like ISU where my brother goes, a Big Ten school like maybe Iowa, or the school in the city, Depaul.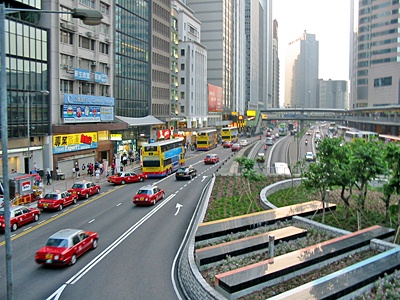 © Melvin L., Stuart, FL