6th Grade Cyber-bully
May 27, 2012
I thought I was pretty sneaky when I got my own Myspace account in the 6th grade without my mom knowing, but it turned out to be a bad idea. One girl who moved to Spokane and started at my school her 6th grade year, Kasey, didn't particularly like my best friend Shannon and me because we were considered the "popular" girls, and were friends with all of the boys in our grade.

Shannon and I had never done anything to harass the new girl, but she began to constantly message us over Myspace using profanity and calling us cruel names. Then, she got my cell phone number and continued this unnecessary name calling!

Shannon and I decided we had to do something; we were hurt by these messages.

So, with the help of our school counselor, we wrote out a nice message to Kasey explaining that we hadn't done anything to hurt her, and she needed to stop. Angered by this action, Kasey crossed the line; she brought her mom to school and her mom continued the rude name calling. Shannon and I were at lunch, in front of all our friends, and Kasey's mom yelled at us calling us B****s.

We were horrified!

How could a young girl and her mom take so many actions to hurt and embarrass us? By this point, our parents were called and the school counselor had a meeting with Kasey, Shannon, and me. As awkward and uncomfortable as it was, the meeting actually cooled the fire between us three girls and Kasey apologized for all the hurt she'd put upon us. As for Kasey's mom, we've never seen her since that terrible day in the lunchroom.

I encourage anyone who has been, or is being bullied, to meet with someone who they can talk to about the situation. School counselors are good people to take advantage of because they are there to help students with any problems and can give good advice on how to end the problem as well.

Another tactic when facing a bully, is to sit down with them face to face. A school counselor can mediate the meeting, and each person has a chance to explain their side of the story. When communicating your feelings in front of someone, they are more likely put down their guard and apologize faster than they would without being confronted.

As a victim of bullying, I believe that awareness about bullying needs to spread even farther, that people need to treat each other the way they would want to be treated, and that bullying needs to come to an end in order to protect the emotional stability of kids and teenagers. No one should feel the way I did the last month of my 6th grade year, just because of a bully.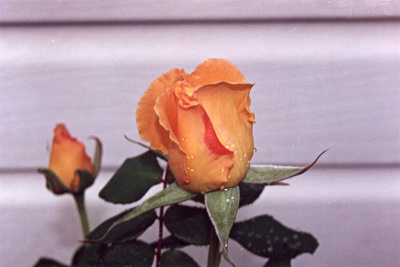 © Jamie U., West Hempstead, NY