My Own Little World
May 24, 2012
To be honest, I'm not really sure how it all happened. Within the course of twenty four hours I moved into a house I'd never been to, had my parents separate, and was expected to be "okay" with everything. On top of everything, my real house, the one I knew and loved, was on the brink of foreclosure.

It all began in February 2011. As far I was concerned, my innocent bubble of reality had been destroyed. My life was filled with uncertainties around every corner and I was left to decipher the truths on my own. I was unable to talk with either of my parents because they would immediately blame the other for any mishap. For a good month I tucked myself into a protective shell and tried my best to avoid the topic. I sulked around school and rushed through life untouched.

I was tired of excuses and was dying for someone to spill just a little splotch of truth on my blurred page. I needed clarity, but the hard thing with clarity is that it's almost impossible to find in the ignorant suburbs. Everyone here is fine, or so they seem. We are forced to believe that it's better to pretend you're okay and ignore your true feelings then actually show negative emotions. I've been conditioned since birth to believe that if I put a silent mask on a loud situation it will eventually disappear; it was all a lie. It only made things worse. Eventually, I broke down. I couldn't bear holding all the weight upon my weak shoulders. Lucky for me, I had my friends. Only a few knew the truth, but they were able to carry me through. Their guidance helped me realized that I was not alone.

I'm getting there, slowly. I still don't know what's going to happen with my family and I don't know what house I'll be in next month, but I'm starting to realize that I shouldn't dwell on what I don't know. Although the uncertainties of my life are highlighted, underlined, and bold, I have the power to counteract them with what I know. I know that I'm independent and have the strength within me to achieve what I may believe unthinkable. Finally, I've begun to refuse the life that seems to be etched in front of me. I'm making my own path lined by my own goals. I realize that people don't only have the power to break me, but they also have the power to build me up.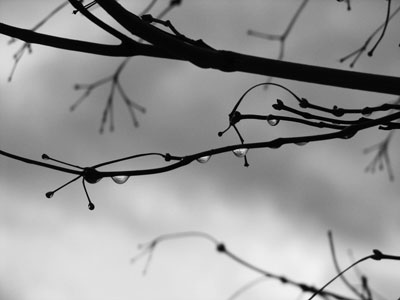 © Carly M., Hopedale, MA