Story of My Life
May 24, 2012
Cup Half-Full:
I'm surrounded with tons of friends who tell me they love me and laugh with me each day. I have a loving family, a place to live, things to eat, and lots of clothing. I'm living in a mountainous paradise where the spring is perfect and the fall is better. The people at my cathedral inspire me to let God into my heart and trust in him completely. Why should I be upset about anything when it will all work itself out? My life is amazing.

Cup Half-Empty:
From the time I was born, my parents just weren't right together. At the age of three, my parents separated and they were forced to take me back and forth until the time I was seven. I still have never seen any kindness pass between them, no love or friendship. Only distrust. I was living in Southern California, where the sun is always shining and I had life-long friends. Last day before fall recess, and my dad takes me away to Utah without a day of notice. I never got to say goodbye to any of my friends. Not a single one.

I'm in Utah now. It's bitterly cold for a sizable portion of the year, and I had to make all new friends. I'm not saying that they aren't even more amazing than my friends in SoCal, I'm just saying that it was difficult. I was a straight-A student before I came here, but the Utah curriculum is highly superior to California's and my grades are wavering. Let's admit it, I'm no magazine model, by any stretch, and I never have been, never will be. In my early childhood, I had one friend to my name and didn't even understand that people hated me. I just sat and read all day long, trying to escape the world's scathing looks and words. Even though my friends are amazing, I feel I will never truly fit into the "I've known this person since kindergarten," group, and I'll always be less important. The person I like doesn't show it if he knows, and I think he likes somebody else. On top, I have the fact that I'm living in my grandparents' basement, and I would be homeless right now if it weren't for them. And the worst part of it is, half the people I know absolutely cannot stand the fact that I'm so depressing. If you didn't see the irony there, you do now.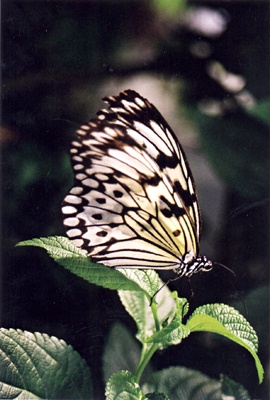 © Courtney G., Rocky Hill, CT