A Simple Text
May 24, 2012
There're bullying assemblies and workshops going on all the time all over the nation. But some people don't understand why these assemblies are here. I soon found out myself what the teachers and others are trying to keep us away from. It started with a simple text conversation.

During this past year, many things have happened; I received a new life. But, at the beginning of the year everything started out great. I didn't have any worries, and I had really nice friends. But some friends were a little too nice. My friend Josh used to text me and he would be really nice and sweet to me. But what I didn't know was that he had a girlfriend. Even though I didn't know he had a girlfriend, I wasn't the one saying things that I shouldn't have. He would say things that were better than things he said to his girlfriend. The girl was named Brye.

This girlfriend Brye decided to take Josh's cell phone and look through his text messages. She accused him of cheating on her, and decided to message me and tell me to never talk to her or Josh ever again. She told me things that I never wanted to hear from anybody. I started to lose a lot of people. She started telling rumors that I had sex with him, and other things that hurt me. I couldn't take the torture. She told people lies, and some believed them. Some people called me a w**** and s***. I lost and gained friends. I couldn't take the pain that I was feeling. I felt alone and betrayed.

During this situation I tried to be the bigger person and say sorry and try to make everything better again. It turned out okay, but a month later she decides to come up to me again and say, "How could you live with yourself?" I died a little inside and it was uncalled for. She made my life nothing but sick torture. I thought to myself, 'I didn't do anything, so I am not taking the blame.' Soon after, Brye apologized to me. I didn't accept right away because I made it straight to her that she tried to ruin my life, so I was not going to forgive her until she proves that she actually cares. She understood and continued to apologize to me, but with meaning this time. I overcame the bully in the end. She ended up apologizing to me. So to all the people who don't know what to do; never give in to someone pressuring you, overcome the bully and be your own person.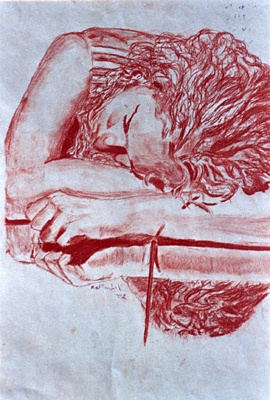 © Mark S., Kannapolis, NC