My Querencia
May 23, 2012
As a question you asked me what my Querencia, my safe place was, do I have to have just one? How do you expect me to explain what I don't completely understand? My answer is not a simple one. My Querencia is my hardest place to be. It is also the best place to be, for me at least.

My Querencia is inside of my head.

My Querencia is inside of my head because inside of MY head, there's my reality.

In my head i can create exactly whom I wish to be, plan to be. Whenever I hear the quote " Every person has to be their own kind of hero" I think of my reality. You see in my reality, the world is still a confusing place, strange and ever changing. I don't completely live in a dream. No the world is the same, I am the same, but different as well. I still have feelings, but I have learned to accept them and move on.

When I read I become one and the same with the character I can relate the most to. I feel as they feel. I actually become them, their world become's my reality. For no better words I become … empathetic to them. And I would like to believe that I take part of the characters, and make them become a part of me.

I only consider Earth my reality because it is where I am the most often, and contains the people I love and adore.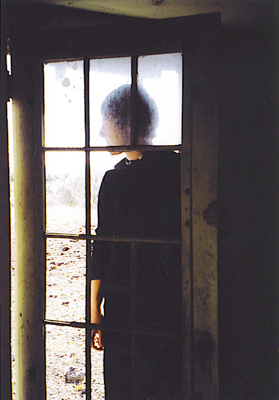 © Lindsay S., Billings, MT